The Safety Institute is a non-profit organization dedicated to injury prevention and product safety. As part of its mission, the TSI Survivor's Network offers support to survivors and family members to offer help and support following a catastrophic injury.
TSI's Survivor's Network has launched a YouTube channel to tell real life stories of survival and perseverance.
The third video in the Safety Institute's series tells the story of Jerry Cibley. As Lewis Howe wrote on the Safety Institute site, "Even for those who make their living in the injury prevention world, the circumstances of Jordan Cibley's death contain enough elements of irony and heartache to stir the soul."
On Mother's Day, Jordan (a senior in high school) called to say he would be home soon. Then, suddenly, the line went dead. Call backs went to Jordan's voicemail and minutes later police were at the door confirming a parent's worst fear.
http://www.youtube.com/watch?v=GoSjLrron7w&feature=player_embedded
Click here to learn more about or become involved with The Safety Institute.
Update (9/27/2012):
You'll notice I received some comments from a gentleman, Mr. Kaplan, who represented himself to be Jordan Cibley's step-father. I also spoke to Mr. Kaplan by telephone. Mr. Kaplan has suggested the post above failed to report the complete facts involving Jordan Cibley's death. Let me attempt to address Mr. Kaplan's concerns:
Mr. Kaplan requested I provide additional information regarding the facts of the collision. You can find a number of results simply by performing a Google search for "Jordan Cibley". You can also search for "Kenneth Kaplan Jordan Cibley". Some of the results that come up are:
In Foxboro, mourning a very special young man [Amy DeMelia, David Linton, and Michael Gelbwasser at The Sun Chronicle on May 15, 2007]. According to this report, "Patrolman David Ruskey, who is investigating with Detective Stephen Desfosses, said neither speed nor alcohol were factors in the accident." The investigators said further, "We're still looking into what possibly led to this."
Foxboro teen killed in Norton crash [Cathy Gilbertie Knipper and Heather McCarron at Norton Mirror on May 17, 2007]. According to this report, "A Foxboro teen killed in Norton Sunday, May 13 was on his cell phone with his father when his vehicle veered across the center line of Barrows Street in Norton, striking a tree, according to police." The report also said: "Ruskey said alcohol was not a factor in the accident." According to Foxboro Police Chief Edward O'Leary, "driving while using a cell phone is a distracting activity that can lead to dangerous situations and, as in this case, tragedy."
More reports:
It also appears that Mr. Kaplan has attempted to make his view of the collision known in other media:
Having provided links to additional reporting (both near the time of the incident and several years later and including Mr. Kaplan's own letter to the editor), I will leave it to you, the reader, to reach your own conclusion as to what caused Jordan Cibley's tragic death.
Because Mr. Kaplan also raised concerns about the purpose of this post, let me also address that issue. This purpose of this post was to support and draw attention to the work of The Safety Institute. I have found the Safety Institute to be a worthy non-profit that provides critical support for those who have been touched by traumatic injury or death in their lives due to safety issues. TSI's work in supporting families and improving safety should be commended and supported. A secondary purpose – like many of my posts – is draw attention to the tragic dangers of distracted driving. This post is what bloggers consider a "link-post". I found information produced and provided by The Safety Institute to be relevant and interesting. I provided a very brief summary and a link with attribution to The Safety Institute's video and material. You can think of this style of post as a "single-serving round up".
I intend my posts to be accurate and enlightening to my readers. While I appreciate Mr. Kaplan's concerns regarding the completeness of the information, except for Mr. Kaplan's own letter to the editor, I have been unable to independently verify his account of the collision. However, this has always been a respectful and open forum. Out of respect for him and his family, I have provided the additional information above. Mr. Kaplan is welcome and encouraged to provide additional information and links as he deems appropriate to "complete" the record and, as always, I will leave it to you – the reader – to reach your own conclusion.
I take the accuracy of my writing and ethical responsibilities seriously. Though Mr. Kaplan has described our conversation as "a bit argumentative", I was happy to speak with him and attempt to address his concerns. I hope this update remedies his concerns.
(c) Copyright 2012 Brett A. Emison
Follow @BrettEmison on Twitter.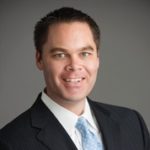 Brett Emison is currently a partner at Langdon & Emison, a firm dedicated to helping injured victims across the country from their primary office near Kansas City. Mainly focusing on catastrophic injury and death cases as well as complex mass tort and dangerous drug cases, Mr. Emison often deals with automotive defects, automobile crashes, railroad crossing accidents (train accidents), trucking accidents, dangerous and defective drugs, defective medical devices.