The Boston bombing tragedy, distracted driving, & Red Bull. You wouldn't think these three things would have anything in common, but we've learned that this strange confluence ultimately resulted in the killing of one terrorist and the capture of another.
A 26-year-old Chinese immigrant – now going by the pseudonym "Danny" in order to protect his identity – was car jacked by the Tsarnaev brothers around midnight on April 18 after he had pulled over his Mercedes to the side of the road to send a text message.
A man tapped on his window.

"I thought it was just a robbery, you know?" he said in an interview with CBS News…. But then the carjacker "took out his gun, pointed to me. He told me, 'you I am serious. Don't be stupid.'"

– Erik Ortiz at New York Daily News
Bill Maher even commented on "Danny's" actions in pulling over to send the text on his show Real Time:
Everyone in LA went, "Wow, someone stopped driving to send a text?" We don't stop driving to text, phone, eat, f&%k, read, shave, do yoga, or get a tattoo.
Ordinarily, pulling over and stopping your vehicle to send a text is by far the safer option as opposed to texting while driving. Texting has even been shown to be more dangerous than drinking and driving – drivers are twice as likely to cause a crash while texting than when driving drunk. "Danny" made the right choice. It just happened he chose to stop at the wrong place at the wrong time.
It turns out "Danny" may have been saved by what some have described as the addictive nature of energy drinks. "Danny" escaped the Boston bombers when the brothers stopped to buy Red Bull at a gas station. "Danny" was able to flee from his vehicle and make his way to another convenience store where he told the clerk, "Some men are trying to shoot me. They have a bomb and guns." The clerk called 911 and police flooded the area within minutes. Tamerlan Tsarnaev was shot by police and eventual run down as his brother fled the seen. Dzhokhar Tsarnaev was eventually found hiding in a boat and taken into custody.
Things often have an odd way of working out. This strange confluence of events made for a traumatizing night for "Danny", but ultimately led to the killing and capture of these horrific bombers.
© Copyright 2013 Brett A. Emison
Follow @BrettEmison on Twitter.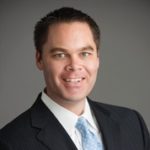 Brett Emison is currently a partner at Langdon & Emison, a firm dedicated to helping injured victims across the country from their primary office near Kansas City. Mainly focusing on catastrophic injury and death cases as well as complex mass tort and dangerous drug cases, Mr. Emison often deals with automotive defects, automobile crashes, railroad crossing accidents (train accidents), trucking accidents, dangerous and defective drugs, defective medical devices.