Speeding deaths have climbed as attention has been focused on other critical issues like distracted driving and drunk driving. Safety advocates say the US must put renewed emphasis on slowing down teen drivers.
I remember doing it. I remember pushing the limits (and ignoring speed limits) as a young driver. You see it on TV and in movies (like Fast and Furious and others). You have new freedom. You have feel invincible. You see car commercials touting safety features like airbags, stability control, and accident avoidance technology. You don't have years of experience telling you what you are doing is stupid and dangerous.
While focus has been on issues like distracted driving, speeding has not received the attention it needs. Car crash deaths linked to speeding have increased by a 10% margin between 2000 and 2011.
If the USA is to continue making progress in teen driving safety, it must address speeding, says Susan Ferguson, an established highway safety consultant….

"Speeding is something people aren't particularly concerned about," Ferguson says. "Speed limits have been going up across the country since they repealed the (national) 55 mph speed limit in 1995."

"This is the first time, really, that we've focused on this issue exclusively. We've known for a while that speeding is an issue for young drivers, especially for young males," she says.

– Larry Copeland at USA Today
One of the primary dangers of speeding is that stopping distance goes up markedly as speed increases. At 65 mph, it takes more than the length of a football field to stop a vehicle once the danger is visible ahead. At 85 mph, it takes nearly 2 football field lengths to stop.
Parents – What can you do to help slow down your teen driver? Teen Driver Source has these tips:
Talk to your teen about the dangers of speeding.
Stress the importance of staying in control of the car.
Lead by example. Always follow the posted speed limit, whether or not you're in a rush.
Be sure to include "always following the posted speed limit" when you and your teen agree on driving rules. Remind your teen that if this rule is not followed, driving privileges will be taken away.
As part of supervised driving practice, be sure to cover speed management for various conditions with your teen.
Read More:
© Copyright 2013 Brett A. Emison
Follow @BrettEmison on Twitter.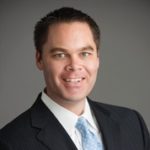 Brett Emison is currently a partner at Langdon & Emison, a firm dedicated to helping injured victims across the country from their primary office near Kansas City. Mainly focusing on catastrophic injury and death cases as well as complex mass tort and dangerous drug cases, Mr. Emison often deals with automotive defects, automobile crashes, railroad crossing accidents (train accidents), trucking accidents, dangerous and defective drugs, defective medical devices.