USA Today featured a story today about national standards for teen drivers. Currently, each states sets its own requirement for driver's education and age limit to obtain a learner's permit. Some states grant driving privileges to those as young as 14, while other states require teens to wait until they are 16 years old.
Some legislators are pushing to create a national graduated driver licensing law that would replace the patchwork of state laws with a single national standard.
From USA Today:
Every state except North Dakota has a licensing program for teens that includes three phrases. The strongest programs include restrictions on nighttime driving, limits on the number of teen passengers and a minimum age of 16 for getting a learner's permit. Forty-two states allow learner's permits before age 16.

Programs reduce deaths

There is little debate about the effectiveness of good GDL programs on highway safety. States that impose major restrictions have seen crash reductions of 10%-30%, according to the Insurance Institute for Highway Safety. In Massachusetts, fatal crashes involving drivers under 18 dropped 75% in the three years after the state implemented tougher restrictions for young drivers; injury crashes involving these drivers fell 38%.

What is sparking controversy is a key component of the proposed federal legislation: It raises the age at which young drivers can get a learner's permit from 14 or 15 in most states to 16; it also sets 18 as the minimum age at which young drivers can get an unrestricted license.

"It's a very important time of year," says co-sponsor Sen. Amy Klobuchar, D-Minn. "Kids are out for proms and graduation parties. A lot of kids start driving in the summer. The basic point is to put more standards in place for those first few years when they're learning to drive."

The legislation, also sponsored by Sens. Kirsten Gillibrand, D-N.Y., and Chris Dodd, D-Conn., has many detractors. "It's not a GDL act at all. It's a raise-the-driving age act," says Rob Foss, director of the Center for the Study of Young Drivers at the University of North Carolina at Chapel Hill. "It's shifting the whole licensing process to an older age for a number of states."

"I think doing this would be a horrible idea," says Alex Koroknay-Palicz, executive director of the 10,000-member, non-profit National Youth Rights Association, which supports lowering the voting and drinking ages. "Part of the beauty of our federal system is allowing states to be laboratories and having different policies and approaches to difficult problems."

He emphasizes the urban-rural divide over the minimum age for licensing: "Driving in New Jersey is a completely different thing than driving in Nebraska or Idaho," he says. "You have states where people learn to drive on the farm at 12 or 13. You can't have the same rules in those states as in states like Connecticut or New Jersey."
Key parts of the proposed legislation – the Safe Teen and Novice Driver Uniform Protection (STAND UP) Act – include:
3 stage process with a learner's permit and intermediate stage before an unrestricted driver's license
Prohibit unsupervised nighttime driving during the first two stages
Prohibit non-emergency use of cell phones and other communications devices during the first two phases
States failing to comply with STAND UP's minimum requirements after three years would lose some federal highway construction money
One thing is for certain: teen driving deaths are far too frequent and something must be done to keep our children – and the rest of the driving public – safer.
According to the USA Today report, there have been more than 47,000 teens killed in auto accidents in just the last 6 years statistics were available (2003-2008).
The 10 deadliest states for teen drivers were:
10 – New York (1412 deaths)
9 – Missouri (1428 deaths)
8 – Ohio (1542 deaths)
7 – Illinois (1563 deaths)
6 – Pennsylvania (1780 deaths)
5 – North Carolina (1818 deaths)
4 – Georgia (1825 deaths)
3 – Florida (3659 deaths)
2 – Texas (4219 deaths)
1 – California (4486 deaths)
What do you think about the proposed national standards? Would you support a uniform national standard for teen drivers or should the states to continue to set their own standards?
Learn more about safety-related issues and become a fan of Langdon & Emison on Facebook.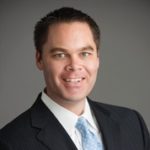 Brett Emison is currently a partner at Langdon & Emison, a firm dedicated to helping injured victims across the country from their primary office near Kansas City. Mainly focusing on catastrophic injury and death cases as well as complex mass tort and dangerous drug cases, Mr. Emison often deals with automotive defects, automobile crashes, railroad crossing accidents (train accidents), trucking accidents, dangerous and defective drugs, defective medical devices.