Update: Toyota Recall: Experts Point To Electronic Throttles; Not Floor Mats In Sudden Acceleration Problem
———————————————————————————————-
Safety Research and Strategies has responded to Toyota's letter to its customers regarding its documented sudden acceleration problem:
Showing admirable restraint, Toyota waited a whole five days before trumpeting the closing of Defect Petition 09-001 as proof positive "that no defect exists in vehicles in which the driver's floor mat is compatible with the vehicle and properly secured."

In a letter to its customers, Toyota referred to NHTSA's "extensive technical review of the issue, including interviews with consumers who had complained of unwanted acceleration, NHTSA concluded that …the only defect trend related to vehicle speed control in the subject vehicles involved the potential for accelerator pedals to become trapped near the floor by out-of-position or inappropriate floor mat installations."

***

Some of this is actually true. The agency has not found a vehicle-based defect that is causing unwanted acceleration. It doesn't mean there isn't one – it just means that the agency hasn't found it. By any standard, the agency investigations are far from the thorough and can be accurately described as cursory by anyone with a passing understanding of defect investigation.

***

In other words NHTSA:

Talked to owners who complained;

Drove the petitioners vehicle and didn't experience SUA;

Asked Toyota what, if any, problems existed (none of course);

Found that the throttle control system may have had a problem but couldn't find a cause;

Had limited information to work with;

Faced with limited resources and other more easily solvable safety issues, dropped any further investigation.

The most thorough of the government investigations appears to be the agency's Vehicle Research & Test Center analysis of a 2007 Lexus ES350. This investigation, cited by Toyota above as evidence of the lack of a defect, suggests otherwise. Here's what else the report stated:

"To comprehend the statistical significance of the probability for this event to occur, a survey was sent to a sample size of 1986 registered owners of a 2007 Lexus ES-350 requesting information regarding episodes of unintended acceleration. NHTSA received 600 responses for an overall response rate of 30.2%. Fifty-nine owners stated they experienced unintended acceleration. Thirty-five of those responding also reported that their vehicles were equipped with rubber Lexus all-weather floor mats and several commented that the incident occurred when the accelerator had become trapped in a groove in the floor mat. Interviews with owners revealed that many had unsecured rubber floor mats in place at the time of the unintended acceleration event, which included in some cases unsecured rubber floor mats placed over existing Lexus carpeted mats."

The report is silent on several key issues, including owners who did not comment that the accelerator pedal was trapped in the groove of an all weather floor mat. And what of the remaining 24 who didn't have all weather floor mats?

***

If this is all due to errant floor mats, we have some questions:

Why do Toyota/Lexus models experience SUA absent all weather floor mats?

What changed in the floor mat design in 2002, when the complaint rates significantly increase?

How can a floor mat entrap a pedal during highway driving, when the operator has been driving steadily and does not depress the accelerator?

If Toyota/Lexus vehicle have floor mats so badly designed that they have killed at least 16 individuals and injured at least 243 injuries in SUA events, why is Toyota just getting around to fixing it now?

Why is Toyota claiming that floor mats are the cause of SUA incidents in vehicles not part of the floor mat recall? If they are causing SUA, shouldn't they be recalled too?
ABC News has documented Toyota's and Lexus's sudden acceleration defect claims. You can learn more about Toyota's auto defect problems at this recent post.
Learn more about Langdon & Emison and become a fan on Facebook.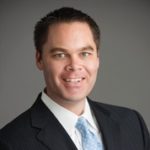 Brett Emison is currently a partner at Langdon & Emison, a firm dedicated to helping injured victims across the country from their primary office near Kansas City. Mainly focusing on catastrophic injury and death cases as well as complex mass tort and dangerous drug cases, Mr. Emison often deals with automotive defects, automobile crashes, railroad crossing accidents (train accidents), trucking accidents, dangerous and defective drugs, defective medical devices.