Who is to blame for Toyota's sudden acceleration recall mess? According to a Rush Limbaugh caller, it is President Obama.
RUSH: Marion, Illinois, John, you're next, Open Line Friday. Hello.

CALLER: Mr. Rush, mega dittos from southern Illinois.

RUSH: Thank you, sir.

CALLER: It's a pleasure to talk with you. I don't know if you've talked about the Toyota issue very much, but I read an article in the Wall Street Journal of where the Obama administration had talked with Toyota and they had put the onus on Toyota to do something about this (quote, unquote) "problem" with the gas pedal sticking and all that good stuff that's going on. I sold Toyota for the last six years prior. I'm not selling anymore. I know several people in the business, including service managers that have worked on them for years. I've never had one customer complain. I've never seen it. The service manager said that it's impossible for them to go in and recreate the situation that's causing the gas pedal to stick.

RUSH: Well, wait a minute, now. There is a recall, isn't there?

CALLER: Well, Toyota is recalling them to change them, and the only reason they're doing that is to preempt the government from doing more. Now, I know I'm not a Toyota executive, but I worked in Toyota and I know how they work, and they want to be aboveboard no matter what's going on. They want to have the best attitude and look the best they can to their customers by saying, "Okay, we don't even know if there's really a major problem but we're going to recall them."

RUSH: Well, I think Obama Motor Company's also exploiting this.

CALLER: That's exactly right. That goes to my main point: You know, this Government Motors that we own now still can't sell cars. They're still losing major money because they're bending over backwards for the unions. They're crying about jobs not being created, yet they're trying their best to cause Toyota to lose jobs in the United States, and then they just happened to have all these commercials ready to go for national television saying, "Well, you bring your Toyota in to us and we'll give you an extra thousand dollars for it." Don't tell me that this is not planned out and that Obama didn't know. He knows exactly what he's doing, and this is just another nail in the coffin, hopefully, in 2012 when he runs again, and people have enough of this and they're just sick of it. It just infuriated me.

RUSH: I can tell. I can hear it. I can hear the infuriation in your voice. I can hear it. I'm trained that way and I can tell that you're angry. I can also see that Honda is going to recall 640,000 cars. I don't know what the reason for it is. I'll find out. But your theory is it would be to keep Obama off their back.
While I applaud Rush for bringing the Toyota sudden acceleration problem to light on his radio program, I think the caller might be a little bit off on this one. Fox News documented Toyota's knowledge of sudden acceleration problems dating back to 2007. Independent safety experts across the country trace Toyota's sudden acceleration problem back to at least 2002.
We need to keep politics out of safety. No matter what your political stripe (conservative, liberal, or somewhere in the middle), safety should be an American priority. Toyota has a duty to make safe cars and the safety experts at the National Highway Traffic Safety Administration ("NHTSA") have a duty to ensure Toyota makes safe cars no matter which party controls the White House.
More than 2,000 documented cases of Toyota sudden accleration demonstrates a real problem. At least 314 injuries and 19 deaths demonstrates a real crisis. In my experience, car companies do not recall more than 9 million vehicles without there actually being a very serious problem.
As I have documented here for the last several months, Toyota has known about — and ignored — its sudden acceleration problem for more than five years. Instead of acknowledging and repairing this widespread defect, Toyota waited years to acknowledge the defect and instead blamed its own customers.
In fact, Toyota was criticized last fall by government safety regulators for making "inaccurate and misleading" statements concerning the accelerator problems. The National Highway Traffic Safety Administration ("NHTSA") issued a statement that the recalled Toyota and Lexus vehicles do have an "underlying defect".
Find out more information about the Toyota sudden acceleration recall at our safety blog and become a fan of Langdon & Emison on Facebook.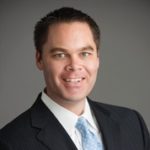 Brett Emison is currently a partner at Langdon & Emison, a firm dedicated to helping injured victims across the country from their primary office near Kansas City. Mainly focusing on catastrophic injury and death cases as well as complex mass tort and dangerous drug cases, Mr. Emison often deals with automotive defects, automobile crashes, railroad crossing accidents (train accidents), trucking accidents, dangerous and defective drugs, defective medical devices.