You might have seen this.  It's an admittedly adorable video of two parents rocking out to their daughter's Frozen soundtrack while their daughter basically ignores them from the backseat.  As of posting, more than 400,000 people have watched the video.  Take a look below…
Ok… you've had a chance to watch the video.  Did you see what I saw?
First thing that jumped out at me… Mom is not wearing her seat belt (or at least not wearing it correctly).
Seat belts save lives, but only if they are worn and only if they are worn correctly.  Used properly, seat belts dramatically reduce the risk of death and serious injury.  For front seat occupants (like these parents), seat belts reduce the risk of death by 45% and reduce the risk of serious injury by half.  Seat belts have saved tens of thousands of lives.
This isn't the first popular video showing a passenger not wearing a seat belt.  I've written before (here and here) about contestants on The Amazing Race driving through foreign countries and busy streets… without wearing seat belts.
Most drivers never thing about proper seat belt fit (or seat belt geometry). Most simply assume that if the seat belt is around some part of the body and buckled securely, it will automatically protect you. That is incorrect. Seat belts must fit properly in order to be effective.
Three-point (lap/shoulder belt) restraints are far more effective at preventing injury than lap-belts alone. In fact, lap-belt only systems provide almost no restraint in a frontal collision and, in some cases, can cause worse injuries than if a seat belt was not used at all.
When driving long distances, it is often tempting to adjust your seat belt for comfort by incorporating some slack in the belt or even positioning the shoulder belt behind your back. However, these adjustments can make your seat belt completely ineffective and can cause severe injury in a collision.
The lap belt portion must fit snuggly across the body structures of your hips. For three-point (or lap/shoulder) belts, the shoulder portion must be snug against your chest and cross at your shoulder. A few vehicles on the road today are equipped with seat belts mounted inside the seat back itself (as opposed to mounted on the B- or C-pillar near the vehicle's door). These seat-mounted belts are known as "integrated seat belts" or "all bets to seat" and provide the safest fit and geometry.
When traveling, be sure to adjust your shoulder belt so that it fits properly. Never let the seat belt cross over your neck and never tuck the shoulder belt behind you or under your arm.
Wait… There's More
Ok.  So the seat belt issue is bad enough… but did you see what happened next?  Dad sings a substantial portion of the song with his eyes closed and hands off the wheel.
And Dad was doing this with his little girl in the middle car seat and a 5-month-old baby hidden behind Dad's seat.  Not exactly parent of the year material.
The distracted driving is problem is reaching epidemic proportions in the US.  Unfortunately, many drivers – and, particularly, younger drivers – underestimate the risk of distracted driving to themselves and others on the highway.
Like the seat belt problem, this isn't the first video showing unsafe distracted driving.  Former Senator Scott Brown filmed an entire re-election commercial while driving distracted.
The truth is that distracted driving is even more dangerous than drinking and driving. In fact, distracted drivers are twice as likely to cause a crash than intoxicated drivers.  In fact, distracted drivers are twice as likely to cause a crash as an intoxicated driver.  Distracted drivers are more than 23-times more likely to cause a crash than a non-distracted driver.
Distracted driving crashes can happen to anyone:
In 2009, more than 500,000 people were involved in distracted driving crashes and more than 5,000 people were killed.
USA Today found that, after years of declining road deaths, state highway safety laws are inadequate and traffic deaths are rising again. After traffic deaths rose 7.1% in the first 9 months of 2012, Advocates for Highway and Auto Safety called for a review of highway safety laws.
These parents and their video are cute.  But at the expense of Mom's personal safety due to seat belt use (or misuse) and at the expense of the entire family's safety with Dad's wildly distracted driving.  These parents needs to focus more on safe driving and less on video production value.
© Copyright 2014 Brett A. Emison
Follow @BrettEmison on Twitter.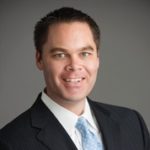 Brett Emison is currently a partner at Langdon & Emison, a firm dedicated to helping injured victims across the country from their primary office near Kansas City. Mainly focusing on catastrophic injury and death cases as well as complex mass tort and dangerous drug cases, Mr. Emison often deals with automotive defects, automobile crashes, railroad crossing accidents (train accidents), trucking accidents, dangerous and defective drugs, defective medical devices.