The recently released National Safety Council's Death Statistics reveal that one thing is true for all of us — life is a blessing and no one makes it out alive.
While listing in detail the lifetime odds of a person dying from a nearly endless list of dangers, one fact heads the list: The odds of dying from any cause is 1 out of 1. All of us will die somehow.
Yet we live in a culture that scrambles to prevent death from one cause or another, whether it be from vehicle accidents or disease. We build safer and safer vehicles. (Remember the tanks and death traps that our parents drove in with steel dashboards and steering wheels that gored the driver?) We hold one walkathon and 5K run after another to support research. Education programs are launched to cut the losses from a wide range of causes.
And, these are not hopeless efforts. Fatalities of children in car accidents have been decreasing over the last ten years due to a combination of educational campaigns to convince parents of the severe dangers of not restraining our children, state laws which make a lack of restraint for child passengers a crime, and improved design of vehicles and child safety seats.
[Learn More: What Would Cars Be Like Without The Civil Justice System?]
Looking at the NSC's data (the full report is available on the organization's web site), it is striking that after heart disease, cancer and stroke many of the causes of death are somewhat controllable—motor vehicle accidents (1 in 88), intentional self-harm (1 in 112), accidental poisoning (1 in 130), motorcycle riding (1 in 770), etc. Continued efforts at highway safety, improved automobile design, educational campaigns geared to promote safe practices, and avoiding high-risk activities will lessen the odds of dying in many of these ways.
Sadly, many of the improvements in consumer safety have only come as a result of litigation. Investigation into life-ending tragedies have revealed that companies were sometimes aware of particular dangers but decided that safety measures were not "cost-effective" to include in the design and manufacture of the product. As much as some people might decry the high cost of such lawsuits, it has proven that many times these are the only defense that consumers have.

This has been especially true in the case of the automobile industry. Improved fuel tank and fuel line design, more effective seat belt and air bag systems, impact-absorbing front end design, improved car seat design, and many other improvements have come about as companies realized that cost-cutting can prove to be expensive in the courtroom.
Looking over the NSC Death Statistics may also bring some comfort to those with heightened fears. The likelihood of death from common phobias is actually pretty rare. On the other hand, we have a greater likelihood of death from supposed low-risk activities. Being a pedestrian (1 in 649) or occupant of a car (1 in 303) seems more risky than riding a motorcycle. However, these lifetime odds of dying are statistical averages over the whole U.S. population. They do not necessarily reflect the chances of death for a particular person from a particular external cause.
Since nearly 100% of us are pedestrians and occupants of cars at one point or another, that increases the odds of being a victim of an accident during those activities. Only a much smaller percent of the population is ever affected by lightning, bee stings, dog attacks, etc. So any individual's odds of dying from various external causes are affected by the activities in which they participate, where they live and drive, what kind of work they do, and other factors.
Though none of us will get out of this thing called life alive, there are steps that can be taken to help us live longer safer lives. Then our exit will be through calmer, natural causes rather than traumatic or tragic circumstances.
Source: National Safety Council estimates based on data from National Center for Health Statistics and U.S. Census Bureau. Deaths are classified on the basis of the Tenth Revision of the World Health Organization's "The International Classification of Diseases" (ICD).
(c) Copyright 2011 Brett A. Emison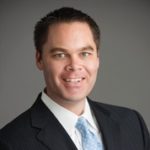 Brett Emison is currently a partner at Langdon & Emison, a firm dedicated to helping injured victims across the country from their primary office near Kansas City. Mainly focusing on catastrophic injury and death cases as well as complex mass tort and dangerous drug cases, Mr. Emison often deals with automotive defects, automobile crashes, railroad crossing accidents (train accidents), trucking accidents, dangerous and defective drugs, defective medical devices.