Crain News Service reported today that federal safety regulators at the National Highway Traffic Safety Administration ("NHTSA") are investigating Honda's recall of 444,000 Accord and Civic vehicles for deadly airbag defects.
The National Highway Traffic Safety Administration (NHTSA) said it wants Honda and Takata Corp., the airbag supplier, to help explain why the auto maker didn't include vehicles from the second recall in the earlier one nearly eight months before.

The agency "requires additional information from Honda and Takata to more fully evaluate the scope and timeliness" of Honda's recalls for the same defect, NHTSA said in a posting Nov. 6 on its Web site.

***

Honda denied any wrongdoing and said it would cooperate with NHTSA's probe.

"The initial range of recalled vehicles was based on a relatively small sample of problematic airbag deployments," Honda spokesman Chris Martin said. "It took some further customer reports of airbag deployments for us to be able to look back and say, these vehicles are not in the lot we identified but have the same problem."

A spokesman for Takata, which is still Honda's airbag supplier, did not respond to a request for comment.

The auto maker's first recall, in November 2008, involved 3,940 Accords and Civics from the 2001 model year.

The second recall, in June, involved more vehicles of the same models and year.

Honda expanded the second recall in July to include certain 2002 Accords and Acuras. In all, the second recall totaled 440,000 vehicles.

Honda has said the airbag inflator can rupture from too much internal air pressure, sending metal fragments through the airbag and hitting vehicle occupants. The company has acknowledged one death and multiple injuries from the defect.
Honda denied any responsibility for the deadly airbag defect and instead blamed its supplier, TK Holdings, a unit of Takata. Honda believes the airbag defect is related to a specific TK Holdings facility production process related to the airbag propellant.
Honda says the recall includes all of the defective vehicles. But Honda also said that during the first recall in November 2008. Honda said that during the second recall in June 2009. Honda said that again after the 3rd recall in July 2009. Honda has also admitted there was an "unusual" airbag deployment that occurred in 2004 that it is just now investigating. Now NHTSA is likely not the only one wondering what is going on at Honda.
What's wrong with these auto makers? We've heard countless reports about Toyota's sudden acceleration problem and how Toyotoa has refused to address the true underlying issue. Now we have Honda ignoring known dangers to its drivers from a defective and dangerous airbag. Is it really all about the money? Why don't these companies look out for their drivers?
You can learn more about auto safety and auto defects at our auto safety blog or by visiting our web site.
Learn more and become a fan of Langdon & Emison on Facebook.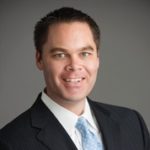 Brett Emison is currently a partner at Langdon & Emison, a firm dedicated to helping injured victims across the country from their primary office near Kansas City. Mainly focusing on catastrophic injury and death cases as well as complex mass tort and dangerous drug cases, Mr. Emison often deals with automotive defects, automobile crashes, railroad crossing accidents (train accidents), trucking accidents, dangerous and defective drugs, defective medical devices.