The National Highway Traffic Safety Administration (NHTSA) has issued to automakers new guidelines regarding the installation and use of in-vehicle electronic devices, specifically those devices "that require use of the hands and/or diversion of the eyes from the primary task of driving." The proposed voluntary guidelines would apply to communications, entertainment, information gathering and navigation devices or functions that are not required to safely operate the vehicle.
These recently proposed guidelines represent Phase I of a potential three phase program to address technology in automobiles. The first phase guidelines seek to limit the time and/or complexity of completing tasks not related to driving the vehicle, specifically:
Reduce complexity and task length required by the device;
Limit device operation to one hand only (leaving the other hand to remain on the steering wheel to control the vehicle);
Limit individual off-road glances required for device operation to no more than two seconds in duration;
Limit unnecessary visual information in the driver's field of view;
Limit the amount of manual inputs required for device operation.
According to the U.S. Department of Transportation, "Phase II proposed guidelines that might address devices or systems that are not built into the vehicle but are brought into the vehicle and used while driving, including aftermarket and portable personal electronic devices such as navigation systems, smart phones, electronic tablets and pads, and other mobile communications devices. A third set of proposed guidelines (Phase III) may address voice-activated controls to further minimize distraction in factory-installed, aftermarket, and portable devices."
In related news, a group of more than 750 trial attorneys from across the country have volunteered to speak at schools across all 50 states to spread the word about distracted driving to young drivers. The group has set a goal of speaking to more than 100,000 students in one week during National Distracted Driving Awareness Month (April 2012).
[More on Distracted Driving]
Read More:
(c) Copyright 2012 Brett A. Emison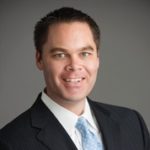 Brett Emison is currently a partner at Langdon & Emison, a firm dedicated to helping injured victims across the country from their primary office near Kansas City. Mainly focusing on catastrophic injury and death cases as well as complex mass tort and dangerous drug cases, Mr. Emison often deals with automotive defects, automobile crashes, railroad crossing accidents (train accidents), trucking accidents, dangerous and defective drugs, defective medical devices.