The St. Joe News, of St. Joseph, Missouri, has reported that Missouri traffic deaths in 2009 fell to their lowest numbers since 1950.
The Missouri Highway Patrol credits the reduction in traffic deaths on better enforcement, highway safety and engineering improvements and higher gas prices and winter weather that kept motorists off of highways in 2009.
The Missouri State Highway Patrol reported significant reductions in traffic fatalities, which is the lowest since 1950.

There were 871 highway deaths in all in 2009, with 148 coming on the Missouri side of the Kansas City metro area. The latter number compares to 159 deaths in 2008.

Troop H, which includes Buchanan County, reported 45 fatalities in 2009, down from 2008, which had 52 fatalities.

Patrol officials credit several reasons, plus emergency services for providing help to the public, for the decrease in numbers.

"It's the perfect storm," Sgt. Lyon said, crediting enforcement, education, engineering and high gas prices in the reduction of deaths.
The Missouri Highway Patrol specifically credited engineering improvement, such as median guard cables strung more than 900 miles on major interstates through Missouri as helping to improve safety and reduce fatalities.
Weather and the economy also helped to curb traffic deaths, as fewer motorists took to the highways.
Mr. Lyon said that two years ago, when gas prices were so high, people could not afford to travel. This year, the recession has made travel financially difficult for many.

***

Weather also has been a problem for highway drivers.

"We have had horrendous storms toward the end of the year," Mr. Lyon said. "During the winter storm, we had 10 deaths (statewide), and although three deaths were people in a car struck by a train, the others were completely weather-related."
All drivers need to continue to be vigilant about safety. Always use the highest degree of care and safety when driving your vehicle. Give vehicles around you plenty of room to slow, stop or swerve in the event of an emergency. Always use your seat belts — and use them correctly. (You can learn more about proper seat belt usage here and here).
Check out our Road Trip Check List or learn more and become a fan of Langdon & Emison on Facebook.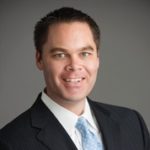 Brett Emison is currently a partner at Langdon & Emison, a firm dedicated to helping injured victims across the country from their primary office near Kansas City. Mainly focusing on catastrophic injury and death cases as well as complex mass tort and dangerous drug cases, Mr. Emison often deals with automotive defects, automobile crashes, railroad crossing accidents (train accidents), trucking accidents, dangerous and defective drugs, defective medical devices.