The Kansas City Star reported this afternoon that a Liberty, Missouri man was killed when his vehicle slid across the median of Missouri 152 Highway and struck an oncoming vehicle.
A 45-year-old Liberty man was killed today when his vehicle was struck in a head-on collision along Missouri 152 near Green Hills Road in Kansas City, North, authorities said.

The name of the victim has not been released. A 5-month-old child who was in the vehicle was rushed to Children's Mercy Hospital. The child's condition was not available.

Traffic along Missouri 152 was shut down.

The accident occurred at 2 p.m. when snow and icy conditions caused a Kansas City resident to lose control of his vehicle while traveling east on Missouri 152, said Officer Darin Snapp, police spokesman.

The vehicle crossed the median and collided with the vehicle driven by the 45-year-old man. The driver of the first vehicle was taken to a hospital; his condition was not available.
Our thoughts and prayers go out to the family of the individual killed and the child that was injured in this accident. This crash is a tragic reminder of the perils of winter driving.
It is also a reminder that vehicle safety systems need to protect a driver, because threatening weather can sneak up on anyone. For example, most drivers think simply strapping on a seat belt will be be safe enough, but proper seat belt design is critical.
Some seat belts are not designed properly and simply cannot be worn safely. For example, many vehicles on the road still have two-point (or lap belt only) seat belts. This type of restraint system leaves your torso and head — the heaviest and most vital portion of your body — completely unrestrained in an accident or collision.

Car makers have known of the dangers of lap belt only restraints for decades, but only recently began providing three-point (lap/shoulder belt) restraints in every seat. Avoid sitting in a location that provides a lap belt only restraint if at all possible.
Defective seat belts — those with bad geometry, poor fit or other bad designs — will make injuries worse in an accident.
Air bags are another prime example. Air bags must be designed and calibrated correctly in order to be effective. In some cases, air bags do fire when they are supposed to fire. In other cases, air bags may fire when they are not supposed to fire. Sometimes, the air bag fires at the correct time, but with such force that it harms the occupant more than the collision.
Many air bag related injuries could be avoided using technology that has been around for years.
Unfortunately, it may be impossible to tell if your seat belt or air bag have hidden defects until it is too late.
Become a fan of Langdon & Emison on Facebook.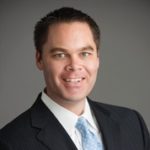 Brett Emison is currently a partner at Langdon & Emison, a firm dedicated to helping injured victims across the country from their primary office near Kansas City. Mainly focusing on catastrophic injury and death cases as well as complex mass tort and dangerous drug cases, Mr. Emison often deals with automotive defects, automobile crashes, railroad crossing accidents (train accidents), trucking accidents, dangerous and defective drugs, defective medical devices.