I've not always lived what many would consider to be an "active" lifestyle. "Relaxed" is likely how most would describe my activity level until just under a year ago. Last summer, with baby no. 2 on the way, I finally decided it was time for a lifestyle change. I wanted to be able to play, run, chase, dance, and do any number of other things with my kids for decades to come without being winded or needing to rest. I shed some pounds, gained some endurance, and this weekend ran my first 5k race.

Laura Reynolds
It was my privilege that my first race was Laura's Run. Laura Beth Reynolds was only 16 years old when her live was stolen from her by a 19-year-old drunk driver. It was Halloween 2009. Laura and her friends had dressed up in costumes to go see a movie. They didn't know it, but across town a parent was throwing a party for some underage teenagers. That parent went out and bought liquor and made the kids a pitcher of Bacardi Rum and pineapple juice.
As will happen at a party full of drunken teens, there was a skirmish. As a result of the fight, Kenneth Blake either left the party or was kicked out. Either way, he drove away drunk from the liquor he was supplied by this parent. Blake drove until he turned the wrong way – driving against traffic – on Highway 24 in Independence, Missouri. He crashed head-on into the car Laura and her friends were in. Blake's blood alcohol level was two-and-a-half times the legal limit.
I had the honor of representing Laura's family in their suit against the drunk driver and the parent that supplied the kids with alcohol. This is not a case you do for the money – there was no insurance or assets to collect. This is a case you take because it's the right thing to do.

Langdon & Emison Runners at Laura's Run
The Reynolds family sponsored Laura's Run to keep her memory alive and to spread awareness of drunk driving dangers. A thousand runners and their families showed up to honor Laura's memory and highlight the dangers of drunk driving. I am incredibly proud of the Reynolds family and their hard work to honor Laura's memory and to prevent tragedies like this from striking other families.
More Info:
You can check out photos from Laura's Run HERE.
© Copyright 2013 Brett A. Emison
Follow @BrettEmison on Twitter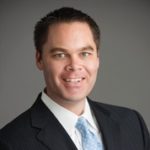 Brett Emison is currently a partner at Langdon & Emison, a firm dedicated to helping injured victims across the country from their primary office near Kansas City. Mainly focusing on catastrophic injury and death cases as well as complex mass tort and dangerous drug cases, Mr. Emison often deals with automotive defects, automobile crashes, railroad crossing accidents (train accidents), trucking accidents, dangerous and defective drugs, defective medical devices.