More news about Toyota's recall for sudden acceleration.
Remember when you saw this story here nearly two and a half month ago? That's when I showed you how Toyota's class action litigation lawyers gave an unlimited budget to hired gun, Exponent, to defend Toyota against class action and product defect claims under the guise of a safety investigation.
In early March, I asked [and answered] two questions:
(1) Who paid for Exponent's work? [Toyota's litigation lawyers, Bowman & Brooke]
(2) Is Toyota focused on finding and fixing the cause of the sudden acceleration recall or is Toyota more concerned about protecting itself and its image? [Toyota was most definitely more concerned about itself and its image]
Only two and a half months behind Injury Board readers, the rest of the country — including Congress — is finally catching on. Toyota is more concerned with protected its own rear than actually figuring out the sudden acceleration problem in order to protect yours.
From ABC News:
Members of the House Commerce Committee were "baffled" by assurances from Toyota that electronics were not the cause of Toyota's sudden acceleration problem.
From the Chicago Tribune:
"Toyota has repeatedly told the public that it has conducted extensive testing of its vehicles for electronic defects. We can find no basis for these assertions," [Chairman Henry] Waxman said at [the] hearing.
Finally discovering what you and I have known since March, lawmakers concluded that Toyota was more concerned with covering its rear than promoting safety. Toyota's litigation counsel hired Exponent to defend class action and product defect litigation, not to perform a comprehensive analysis to find the root of the problem.
The only document provided to the committee about their relationship, he said, was "a contract between Toyota's litigation defense counsel and Exponent for 'engineering consulting services related to class actions filed against Toyota.'"

"Nowhere in this document do Toyota's lawyers ask Exponent to conduct a comprehensive examination of sudden-unintended acceleration," Waxman said.
Do you want to see a copy of the contract? You can see it at the Safety Research & Strategies web site. (Direct link to Toyota/Exponent contract.)
Toyota also came under scrutiny for attacking critics rather than trying to solve the problem. Do you remember when automotive professor, David Gilbert, proved that electronic glitches could be one of the causes of Toyota's sudden acceleration problem? Even though Toyota and its hired gun, Exponent, admitted they could reproduce Professor Gilbert's work, Toyota unleashed Exponent's unlimited budget and attacked Professor Gilbert for several weeks, even causing two Toyota employees to resign from boards at Professor Gilbert's university.
You and I knew in March that Toyota was more concerned about attacking Professor Gilbert than it was about safety. The rest of the country is only now catching on:
"What's disappointing to me," said Stupak, "is learning that Toyota seems to have focused more on discrediting its critics than on solving the problem." Stupak cited a poll conducted by Toyota, and a press conference held by Toyota to discredit the work of Dr. Dave Gilbert, a committee witness. When Dr. Gilbert testified before the committee in February, he explained that he had found a way to induce an electrical short and cause sudden unintended acceleration in a Toyota vehicle without triggering an error code in the vehicle's computer.

"The Exponent report on Dr. Gilbert's research was a hit job, not solid science," said Stupak. "Independent experts have defended Dr. Gilbert's approach."
It turns out that everything Toyota has been doing, it has been doing to protect itself and its image, not the drivers and passengers in its vehicles, and certainly not you or me. This is just one more example of Toyota's delay tactics, cover ups and lies.
What do you think about Toyota's conduct?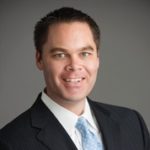 Brett Emison is currently a partner at Langdon & Emison, a firm dedicated to helping injured victims across the country from their primary office near Kansas City. Mainly focusing on catastrophic injury and death cases as well as complex mass tort and dangerous drug cases, Mr. Emison often deals with automotive defects, automobile crashes, railroad crossing accidents (train accidents), trucking accidents, dangerous and defective drugs, defective medical devices.