Update: Toyota Recall: Experts Point To Electronic Throttles; Not Floor Mats In Sudden Acceleration Problem
———————————————————————————————-
The Los Angeles Times has reported that federal safety regulators have sharply criticized Toyota for claiming safety officials had found "no defect" regarding Toyota's sudden acceleration problem.
Toyota and Lexus vehicles have come under scrutiny as hundreds of customers have complained to the company and to federal safety regulators that Toyota and Lexus vehicles will suddenly accelerate out of control. In many instances, the drivers are left with little or no control and are unable to slow or stop the vehicle.
Federal safety regulators have sharply rebuked Toyota Motor Corp. for issuing "inaccurate and misleading" statements asserting that no defect exists in the 3.8 million vehicles it recalled after a Lexus sedan accelerated out of control in San Diego County, killing four people.

The National Highway Traffic Safety Administration issued a statement Wednesday that the recalled Toyota and Lexus vehicles do have an "underlying defect" that involves the design of the accelerator pedal and the driver's foot well.
Toyota has attempted to persuade owners of its vehicles that the sudden acceleration defect was limited to the gas pedal's interaction with the floor mat and was unrelated to other factors, such as Toyotoa's electronic throttle control system. Toyota also posted a video statement to dispute news reports that unintended acceleration may be related to these other factors.
Toyota's "inaccurate and misleading" comments prompted the National Highway Traffic Safety Administration ("NHTSA") to issue a sharp rebuke.
"Safety is the No. 1 priority for NHTSA and this is why officials are working with Toyota to find the right way to fix this very dangerous problem," the statement said. "This matter is not closed until Toyota has effectively addressed the defect by providing a suitable vehicle-based solution."

The statement is an unusual public upbraiding of an automaker by the regulatory agency, according to auto safety experts, and threatens to dent Toyota's credibility just as it seeks to assure customers that its vehicles are safe.
NHTSA's public rebuke of Toyota and Lexus did not surprise John Claybrook, a former head of NHTSA. "The agency never says there is no defect . . . . New information can come to light that there is a defect," Claybrook said.
Safety expert, Sean Kane, head of Safety Research and Strategies confirmed that "Toyota was trying to say it has a clean bill of health from NHTSA, when it does not."
In NHTSA's investigations, the safety regulators found that Toyota's brakes would lose most of their power and effectiveness when the throttle is fully opened — an event called "brake fade". Additionally, NHTSA found that the Toyota and Lexus push button ignition systems could add risk in sudden acceleration events.
Toyota has continued to focus solely on the floor mats alone and has refused to make a full system evaluation — including an examination of the electronic throttle control system. Toyota's refusal to look at all possible causes of its unintended acceleration problem is troubling. Toyota and Lexus owe it to their customers — and other members of the driving public — to ensure that this deadly safety problem is fixed — and fixed quickly. Toyota's refusal to look at all possible causes has unreasonably delayed finding a solution. Too many have died already.
You can learn more about the Toyota and Lexus sudden acceleration problem at our auto safety blog or by visiting our web site.
Learn more and become a fan of Langdon & Emison on Facebook.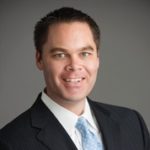 Brett Emison is currently a partner at Langdon & Emison, a firm dedicated to helping injured victims across the country from their primary office near Kansas City. Mainly focusing on catastrophic injury and death cases as well as complex mass tort and dangerous drug cases, Mr. Emison often deals with automotive defects, automobile crashes, railroad crossing accidents (train accidents), trucking accidents, dangerous and defective drugs, defective medical devices.