Is the insurance company looking out for you? Or is it most concerned about it's own bottom line?
Why do we have insurance? Because accidents happen and people can get hurt and/or property can get damaged. We have insurance not only to protect the injured, but to also protect those who caused the injury.
But too often insurance companies put their own interests ahead of protecting even their own customers.
A series of reports over a number of years reveals how insurance companies have stopped paying claims based on fair value calculations, but instead turned their claims departments into corporate profit centers.
Insurance doesn't work when the insurance company fails to honor the terms of the policy or its promise of security through the strategy that has become known as "delay, deny, defend." The company delays payment of a claim, denies all or part of a valid claim, or aggressively defends litigation the policyholder is forced to bring to when what he is rightfully owed. When insurance doesn't work, the consequences are more severe than when any other kind of company fails to keep its promise.

***

Delay, deny defend violates the rules for handling claims that are recognized by every company, taught to adjusters, and embodied in law.

***

Beginning in the 1990s, many major insurance companies reconsidered this understanding of the claims process. the insight was simple. An insurance company's greatest expense is what it pays out in claims. If it pays out less in claims, it keeps more in profits. Therefore, the claims department became a profit center rather than the place that kept the company's promise.

– Jay M. Feinman, Delay, Deny, Defend: Why Insurance Companies Don't Play Claims and What You Can Do About It
More from Mr. Feinman via Financial Survival Radio:
http://www.youtube.com/watch?v=r6xawduuqm4
Anderson Cooper at CNN has also investigated these delay tactics used by insurance companies:
http://www.youtube.com/watch?v=IvPW087RiJ8
[W]hen you send the $25,000 bill to the insurance company of the person who hit you, the insurance company says it's only going to pay you $15,000. You can take it or leave it.

What do you do?

***

Sure, [you] could try to find a lawyer. But if you were in [these] shoes, would you? After all, you are fighting insurance giants over a $10,000 difference. What attorney is going to take on that case?

***

That, in a nutshell, is the strategy adopted by several major auto insurance companies over the past ten years….

– Drew Griffin, Anderson Cooper 360 Blog
Insurance company, State Farm, engaged in similar conduct against one of our clients – Cheryl Westerman. Cheryl was seriously and permanently injured when another car turned left in front of Cheryl and her husband. The other driver admitted liability, but State Farm only offered a fraction of the defendant driver's $100,000 insurance policy.
Rather than compensate Cheryl and protect its own insured, State Farm offered only $25,000 to settle the case and forced all of the parties to trial. We presented medical evidence showing Cheryl's past and future medical costs to be substantially more than the $100,000 insurance policy at issue. Ultimately, the jury awarded Cheryl $200,000 to compensate her injuries.
Was that the end of it? No. State Farm asserted meritless appeals to delay paying by more than 14 months – so far. In issuing its opinion, the Court of Appeals said State Farm's appeal "lacks merit", was "without merit", and at times State Farm "completely misstated" the testimony at trial. Despite the harsh admonishments from the Court of Appeals, State Farm has now asked for a rehearing or transfer to the Missouri Supreme Court.
With all of the talk about "frivolous lawsuits", why is there not more discussion of these frivolous defense tactics by insurance companies that burden injured victims and expose insured defendants to unneeded financial risk? Should we get what we paid for?
[More on Frivolous Defenses]
[More on Insurance]
[More on the Real Faces of Lawsuit Abuse]
Read More:
(c) Copyright 2012 Brett A. Emison
Follow @BrettEmison on Twitter.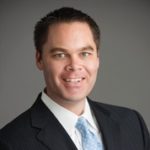 Brett Emison is currently a partner at Langdon & Emison, a firm dedicated to helping injured victims across the country from their primary office near Kansas City. Mainly focusing on catastrophic injury and death cases as well as complex mass tort and dangerous drug cases, Mr. Emison often deals with automotive defects, automobile crashes, railroad crossing accidents (train accidents), trucking accidents, dangerous and defective drugs, defective medical devices.