We've all seen them: the lady putting on make up while driving, the businessman reading the paper, the teenager texting, the grandmother on a cellular telephone. More and more people are driving while distracted. Cities and states are enacting ordinances and statutes to curb this kind of distracted driving.
However, in spite of this crisis, CNN has reported that Ford Motor Company intends to roll out a device that allows drivers to use their Twitter accounts from behind the wheel.
Las Vegas, Nevada (CNN) — The debate over distracted drivers ramped up a notch on Thursday as Ford Motor Co. announced technology to let computers read their Twitter feeds to them while behind the wheel.

The company has not formally announced technology to let drivers post tweets verbally from behind the wheel, but such an announcement likely will come in the next 12 to 18 months, Doug VanDagens, Ford's global director of connected services, told CNN in an interview after the company's keynote address at the Consumer Electronics Show here.

***

Safety groups have criticized car companies and technology makers for putting touch-screen devices that surf the Internet in cars.

The U.S. is in a distracted driving crisis, and, in general, the more technology electronics makers put into cars, the less drivers are able to pay attention to the road, said Christie Hype, a spokeswoman for AAA, the motor safety group.

"The more things that are going on in a vehicle, the more things can distract a driver," she said.

"You only have so much attention to give, and we really want everyone to keep their attention on the roadway for safety reasons."
What do you think? Should the number one auto company in the United States be encouraging its drivers to be distracted while driving? Is it responsible for this car maker to encourage its drivers to do something other than pay careful attention to the road?
Ford just recently had an $83 million verdict upheld in California because of stability problems in the Ford Explorer. Explorers have long had a propensity to rollover. What would Ford say of a driver who was "Tweeting" (or even simply talking on a cellular telephone) at the time of one of these collisions. Would Ford blame the driver for being distracted? My guess is yes.
Why then, is Ford putting this technology in its vehicles to begin with? Auto companies should be doing more to encourage safety and careful driving; not giving drivers one more thing to be distracted by instead of paying attention to the road.
You can learn more about auto defect dangers at our auto safety blog or at our web site.
Learn more about Langdon & Emison and become a fan on Facebook.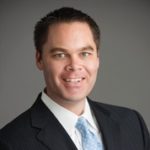 Brett Emison is currently a partner at Langdon & Emison, a firm dedicated to helping injured victims across the country from their primary office near Kansas City. Mainly focusing on catastrophic injury and death cases as well as complex mass tort and dangerous drug cases, Mr. Emison often deals with automotive defects, automobile crashes, railroad crossing accidents (train accidents), trucking accidents, dangerous and defective drugs, defective medical devices.