CNNMoney.com has reported that auto sales were up in December for several auto makers. Ford sales jumped 34% from one-year ago and a whopping 50% compared to November. Chrysler sales jumped 36% from November to December. Nissan also saw a spike in December sales.
All three companies reported December sales that were better than forecasts from sales tracker Edmunds.com.

***

"Many of the automakers can celebrate a bright ending to a tough year this holiday season," said Jessica Caldwell, director of industry analysis for Edmunds.com.
Ford Motor Company was the big winner in the sales wars, increasing its market share and posting a profit.
But it is already clear that Ford (F, Fortune 500) fared better than many of its competitors.

Ford's U.S. market share rose about a percentage point to 15% in 2009, the company's first annual increase since 1995. Ford also posted a profit . . . .
I reported in November on Ford's billion dollar profit for the 3rd Quarter of 2009. During those three months, Ford earned $350 million in profit per month or about $11 million per day!
Ford's remarkable turnaround comes on the heals of some negative product liability news. Ford recently recalled more than 16 million vehicles because of the risk of fire from a faulty switch. In addition, other Ford products — such as 15 passenger vans and Ford Explorer vehicles — continue to face scrutiny from the safety community.
In addition, in November, the United States Supreme Court upheld a $55 million punitive damages award to a California woman who was paralyzed because her Ford Explorer suffered from a stability defect and rolled over.

The court said there was evidence that Ford knew the Explorer was prone to rollovers and had a weak roof, but Ford decided against spending $20 per vehicle to fix the problem.
The LA Times reported on the U.S. Supreme Court's rejection of Ford's appeal:
The U.S. Supreme Court on Monday let stand a record $83-million judgment in favor of a San Diego County woman who was paralyzed when her Ford Explorer rolled over and its roof partially collapsed.

***

In January 2002, Benetta Buell-Wilson, a 46-year-old mother of two, was driving on Interstate 8 east of San Diego when she swerved to avoid a metal object that fell from a vehicle in front of her. Her Ford Explorer rolled four times. She sustained spinal damage.

She and her husband sued Ford, and her lawyers argued that the Explorer was dangerously prone to rollovers and its roof was defectively weak.

In 2004, a jury in San Diego handed down a verdict of $369 million in her favor, one of the largest to date against a manufacturer. About one-third of the award was to compensate her for her losses, and two-thirds was to punish Ford for its "conscious disregard" of the safety of its customers.

Both the trial judge and a California appellate court reduced the verdict. In 2006, the state appeals court set the verdict as $27.6 million in compensatory damages and $55 million in punitive damages.
It is time that companies who cut corners and put profits over safety held accountable for the harm they inflict. More juries need to ensure that large companies play by the same rules as the rest of us. Innocent victims should not be forced to suffer for corporate greed.
Ford's brought in more than $250 million in gross revenue each day in the 3rd Quarter. Ford needs to take some of the quarter-billion dollars it brought in each day and make sure it fixes these dangerous SUVs and provide safe vehicles to the public.
You can learn more about auto defect dangers at our blog or at our web site.
Learn more about Langdon & Emison and become a fan on Facebook.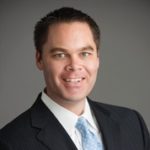 Brett Emison is currently a partner at Langdon & Emison, a firm dedicated to helping injured victims across the country from their primary office near Kansas City. Mainly focusing on catastrophic injury and death cases as well as complex mass tort and dangerous drug cases, Mr. Emison often deals with automotive defects, automobile crashes, railroad crossing accidents (train accidents), trucking accidents, dangerous and defective drugs, defective medical devices.