Did you know that 3 out of 4 (75% of) child safety seats are not used correctly? Safety experts at the National Highway Traffic Safety Administration (NHTSA) are helping parents to keep their child from becoming one of the thousands of children who are injured or killed each year because they are not properly secured in their child seat.
As a new parent, I spent hours researching an appropriate safety seat for my daughter. I read literature, reviewed crash tests, and talked to safety experts. It is critical that parents choose an appropriate seat for their child and install it correctly.
Nearly every child safety seat and every vehicle is different. Child seat manufacturers do a poor job of educating and instructing parents on how to properly select and install child safety seats. There is something seriously wrong with a product that is misinstalled or used incorrectly 75-80% of the time.
Parents should ask themselves two critical questions:
(1) What seat is most appropriate for my child?
(2) How do I install the seat and secure my child safely?
This post will focus on the first question – how to select an appropriate child safety seat — and I have addressed the second question in a follow-up post.
How To Select A Child Safety Seat
http://www.youtube.com/watch?v=hc179ZjVc-g
The proper safety seat for your child depends first on your child's age. There are four basic types of child restraint systems that are used at various stages of your child's growth.
Rear Facing Seats
Infants from birth to one-year old and at least 20 pounds should be secured in a rear-facing seat. These seats provide support for your child's young body and safety features that surround the child. Be careful to avoid seats with potential barriers that could impact or collide with your child during a crash. Such barriers include handles, hanging toys and head rests. While such features may seem convenient, they can be dangerous during a collision.
According to Edmunds.com, it is important that your infant's seat be angled correctly at approximately 45 degrees. Safer infant car seats are equipped with angle indicators and built-in adjusters.
Pros and Cons from Consumer Reports:
Pros: Safety data suggests that keeping your child in a rear-facing seat for as long as possible offers the best protection. With its removable carrier and swing-up handle, an infant seat lets you move your baby in and out of the car without disturbing him. Many infant seats may be used as a "travel system" allowing you move a sleeping baby from the car to a stroller without waking the child.

Cons: Once your infant grows too tall for a rear-facing seat, you'll have to switch to a larger-capacity seat or a convertible seat. You should verify the construction and materials used in your removable carrier seat. Some manufacturers use flimsy plastic materials to anchor the carrier/seat to the base, which may not withstand collision forces.
Convertible Seat
A convertible seat may be used as a rear-facing infant car seat until your child is at least one year old and weighs 22 pounds. The convertible seat may then be turned around and used as a forward-facing seat until your child reaches the height and weight limits of the seat. These seats have the advantage of offering a dual purpose seat, which may avoid the necessity of purchasing an additional seat when your child outgrows her rear-facing infant seat. However, convertible seats cannot be used as carriers or packaged with strollers, which may less convenient for parents.
Pros and Cons from Consumer Reports:
Pros: Convertible models eliminate the need to switch seats when your infant becomes a toddler. Additionally, convertible seats often have higher weight capacities, which enable parents to keeps even larger babies in the safer rear-facing configuration for a longer time.

Cons: Convertible seats do not offer the convenience of a separate carrier and are not compatible with "travel system" strollers.
Forward Facing Seats
Toddlers from age one and at least 20 pounds through age four and 40 pounds can be secured using a front-facing safety seat. Make sure to read your seat's instruction manual to determine the height or weight limits of your seat. Again, take extra precaution to avoid seats with trays or handles that could impact your child during a collision.
Pros and Cons from Consumer Reports:
Pros: Forward-facing toddler seats accommodate a wide range of sizes and weights, which increases the seats' useful life.

Cons: Some high-backed models may interfere with vehicle head restraints.
Booster Seats
After age four and approximately 40 pounds, your child will outgrow her front-facing seat. At this point, you should secure your child in a booster seat. Booster seats are typically appropriate for children age four to at least age eight or taller than 4' 9". For maximum safety, choose a booster seat with belt-positioning guides that will accommodate use in a greater number of vehicles and properly align the belt on your child's body.
Pros and Cons from Consumer Reports:
Pros: These seats are relatively inexpensive. Booster seats with belt-positioning guides offer the best protection and can be used to accommodate the difference in belt position among different vehicles.

Cons: Booster seats may tempt parents to stop using a forward-facing toddler seat with a harness too early. Safety research shows that it is best to keep children in a full harness as long as possible before switching your child to a booster seat.
Seat Belts
When your child outgrows his booster seat – typically at age eight or taller than 4'9" – he can use the adult seat belt in the back seat, so long as it fits properly with the lap belt snug across his waist and hips and the shoulder belt snug across his chest and shoulder without rubbing or crossing at his neck.
Not all child seats are created equally. The Federal Motor Vehicle Safety Standards (FMVSS) provide only minimum standards for child seat safety. The safety seat you select for your child should exceed the bare minimum requirements under the FMVSS.
Parents should look for quality in their child's safety seat. Often the safest seats will be more expensive than other seats, but a few dollars is a small price to pay to ensure that your child is protected in a collision. A few such resources include:
In addition to reading literature about potential car seats, parents should also physically inspect the seat. Unfortunately, some car seat manufacturers do not manufacture their seats using robust materials. Some seats are made from flimsy plastics that will easily break during a collision. Carrier-system car seats in which the seat is anchored to a "base" in the vehicle, but can then be removed and used with strollers and other devices are particularly vulnerable. The anchor system must be made of robust materials, such as metal. Parents should not rely on plastic anchorages to secure the seat.
Did you know that not every child seat will fit in every vehicle? Parents should have a car seat specialist ensure that their selected seat will fit properly in their vehicle. Many child seat retailers have trained selection and installation specialists on staff. You can also find a child safety seat inspection station near your location.
Remember your child is your most precious cargo. Choosing the proper car seat is an important decision and correctly installing the child safety seat is critical to protecting your child in a collision.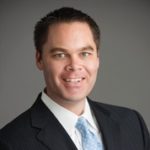 Brett Emison is currently a partner at Langdon & Emison, a firm dedicated to helping injured victims across the country from their primary office near Kansas City. Mainly focusing on catastrophic injury and death cases as well as complex mass tort and dangerous drug cases, Mr. Emison often deals with automotive defects, automobile crashes, railroad crossing accidents (train accidents), trucking accidents, dangerous and defective drugs, defective medical devices.