You know their slogans: You're In Good Hands. Like a Good Neighbor. All Your Protection Under One Roof. Peace of Mind. A Business of Caring. On Your Side. But you're not always "in good hands" with your insurance company and the insurance company is not always "on your side".
Why do we have insurance? Because accidents happen and people can get hurt and/or property can get damaged. We have insurance to not only protect the injured, but to also protect those who caused the injury. I'm reminded of the inspirational poster that hung on the wall of my grade school classroom: "People make mistakes. That's why pencils have erasers."
But sometimes insurance companies put their own interests ahead of protecting even their own customers.
Insurance companies have a choice when evaluating a claim — they can pay for the damages that were caused by their customer (the insured) or they can force their insured (and the injured person) to go through a trial. Insurance companies will sometimes force a trial even where liability and damages are clear.
Just last month, I represented a client at trial against a defendant represented by State Farm Insurance. The defendant admitted causing the car accident by turning in front of my client. All of the medical evidence suggested my client was permanently injured and suffered damages in excess of the defendant's $100,000 auto liability policy issued by State Farm.
Rather than protect its insured, State Farm offered only $25,000 to settle the case and forced all of the parties involved to trial. The jury ultimately awarded $200,000 to my client. Now, unless State Farm steps up and pays the excess amount of the judgment (the amount over the $100,000 policy limits), its customer (the defendant) will be forced to pay that extra amount out of pocket.
The defendant was placed in financial peril because her insurance company refused to settle the case within the policy limits. The insurance company put its own customer at risk because it decided to play "hard ball" on an admitted liability case.
Most people do not understand that their insurer – not them – may attempt to control the case and make the decision to settle or not settle a claim. If you are ever put in a position where your insurance company puts its own interests ahead of yours, demand in writing that the insurance company protect your interests, not its own.
With all the talk about "frivolous lawsuits" being filed by plaintiffs, why is there no discussion of frivolous defenses that burden injured victims and expose insured defendants to unneeded financial risk?
[More on Frivolous Defenses]
[More on Insurance]
(c) Copyright 2011 Brett A. Emison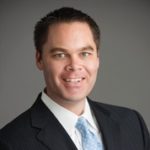 Brett Emison is currently a partner at Langdon & Emison, a firm dedicated to helping injured victims across the country from their primary office near Kansas City. Mainly focusing on catastrophic injury and death cases as well as complex mass tort and dangerous drug cases, Mr. Emison often deals with automotive defects, automobile crashes, railroad crossing accidents (train accidents), trucking accidents, dangerous and defective drugs, defective medical devices.