With the integration of social media and telecom devices into today's automobiles, there's no shortage of opportunities to multi-task. But as shown by a well-publicized bust last month of a bus driver's texting while driving, it can also be grounds for a criminal charge of reckless endangerment.
As the parenting web site Parent Dish put it: "Here's the scoop, moms, dads and bus drivers everywhere: Texting while driving with kids on board is not only dangerous, it's stupid — especially if you're under police surveillance." The story continued to explain how the Trumbell, Conn., school bus driver was arrested in March after police cameras caught her texting 1,068 messages. The police sting was originally reported by NBCConnecticut.com.
Apparently, detectives were reviewing surveillance video they had captured from last April 6 through May of that bus (they had placed that camera on board because of a previous incident). The footage revealed that the bus driver was texting away behind the wheel. She then turned herself into authorities and was charged with risk of injury to a minor and reckless endangerment.
The trend of texting while driving overall is disturbing for no reason other than we really don't need drivers of any sort of vehicles (though especially ones filled with our children) driving while splitting attention with "more interesting pursuits." This has included checking email, updating Facebook, texting or typing on a laptop while driving.
A CNN report last year found that nearly 5,500 people were killed and more than 500,000 people were injured in distracted driving crashes in 2009. Much of the focus has been on texting while driving. However, any multi-tasking while driving is dangerous.
Despite the dangers, car makers are continuing to battle each other to come up with new systems that allow drivers to multi-task behind the wheel. Current or planned "infotainment" features in new cars include:
Ford's Sync system (which Consumer Reports found confusing)
GM's iPhone application to permit drivers to update their Facebook status by voice
Voice-to-text applications that permit drivers to email or text while driving
While car makers keep giving drivers more to do while behind the wheel, AT&T recently posted a PSA advising its users to not text while driving.
[View AT&T's Texting While Driving Documentary Here]
Last year the Huffington Post compared the dangers of texting while driving with driving under the influence with some surprising results — the study showed that texting while driving was much more dangerous than drinking and driving. According to that same investigative project:
Drivers are twice as likely to cause a crash if texting than if drinking — Drunk driving increases the likelihood of causing a car crash by 4 times while texting and driving increases the risk by 8 times.
Texting drivers need 6 times as much distance to stop than a dunk driver — drunk drivers travel 4 additional feet before stopping while a texting driver travels 25 more feet before stopping
Texting drivers typically gaze at their mobile device for 5 seconds — enough time to travel 29 car lengths at interstate speeds.
[More on Distracted Driving]
(c) Copyright 2011 Brett A. Emison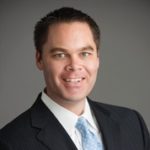 Brett Emison is currently a partner at Langdon & Emison, a firm dedicated to helping injured victims across the country from their primary office near Kansas City. Mainly focusing on catastrophic injury and death cases as well as complex mass tort and dangerous drug cases, Mr. Emison often deals with automotive defects, automobile crashes, railroad crossing accidents (train accidents), trucking accidents, dangerous and defective drugs, defective medical devices.