Drivers take distracted driving dangers for granted thinking "it can't happen to me." Chances are you've probably done it yourself.
Sam Biddle at Gizmodo reports that a study by the Governors Highway Safety Association found that 25% of all car crashes are connect at least in part to portable electronics.
"If your smartphone doesn't kill you with cancer, it might be fated to help crash your car."

– Sam Biddle at Gizmodo.com
The GHSA study collected and assessed research from more than 350 scientific papers published since 2000. The results showed that drivers are distracted up to 50% of the time .
Transportation Secretary Ray LaHood estimates that 500,000 people are injured and thousands more killed in distracted driving accidents.
Last year the Huffington Post compared the dangers of texting while driving with driving under the influence with some surprising results — the study showed that texting while driving was much more dangerous than drinking and driving. According to that same investigative project:
Drivers are twice as likely to cause a crash if texting than if drinking — Drunk driving increases the likelihood of causing a car crash by 4 times while texting and driving increases the risk by 8 times.
Texting drivers need 6 times as much distance to stop than a dunk driver — drunk drivers travel 4 additional feet before stopping while a texting driver travels 25 more feet before stopping
Texting drivers typically gaze at their mobile device for 5 seconds — enough time to travel 29 car lengths at interstate speeds.
I've written many times on the dangers of distracted driving. While this problem persists, the good news is that programs to combat distracted driving are working. USA Today has reported that the same kind of high-profile law enforcement crackdown and public education campaign that led to record seat belt use has proved highly effective against distracted driving in pilot programs.
Distracted driving education starts early. In fact, Disney and Pixar released the following PSA for children and parents in conjunction with the release of Cars 2.
http://www.youtube.com/watch?v=i_Yna_VYECg&feature=player_embedded#at=20
(c) Copyright 2011 Brett A. Emison
[More on Distracted Driving]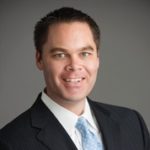 Brett Emison is currently a partner at Langdon & Emison, a firm dedicated to helping injured victims across the country from their primary office near Kansas City. Mainly focusing on catastrophic injury and death cases as well as complex mass tort and dangerous drug cases, Mr. Emison often deals with automotive defects, automobile crashes, railroad crossing accidents (train accidents), trucking accidents, dangerous and defective drugs, defective medical devices.