The term "dram shop" is derived from 18th century business in England that sold gin by the spoonful, called dram. Dram Shop Acts hold bars, restaurants and other commercial establishments liable for the actions of over-served and intoxicated patrons who subsequently cause an injury to another person.
There is significant variation in Dram Shop laws from state to state, varying from no law at all (in 10 states) to a number of states with laws that not only cover bars and restaurants, but also extend to liquor retailers and social hosts. One thing that is common with all Dram Shop laws is that an "obvious intoxication" test must be met. That means the person or establishment providing the alcohol either knew or should have known that the customer was intoxicated and, therefore, was a danger to himself and others.
The definition of "obvious intoxication" carries different meanings in different states. For example, under Missouri's Dram Shop Act, there must be proof that the customer demonstrated "significantly uncoordinated physical action or significant physical dysfunction." Under the Illinois Dram Shop Act, the plaintiff mush show (1) alcohol was served to a patron by the defendant; (2) damages were sustained by the plaintiff; (3) the sale of alcohol was the proximate cause of the intoxication; and (4) intoxication was at least one cause of the plaintiff's damages. Illinois also severely limits the amount of a plaintiff's recovery by strict damage caps.
The purpose of Dram Shop laws is to place responsibility for damages caused by intoxicants upon the establishments that profit from serving alcohol and to promote responsibility in serving patrons through the proper training and instruction of servers and bartenders.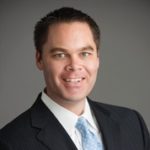 Brett Emison is currently a partner at Langdon & Emison, a firm dedicated to helping injured victims across the country from their primary office near Kansas City. Mainly focusing on catastrophic injury and death cases as well as complex mass tort and dangerous drug cases, Mr. Emison often deals with automotive defects, automobile crashes, railroad crossing accidents (train accidents), trucking accidents, dangerous and defective drugs, defective medical devices.