According to AAA, the cost of a single fatal car crash now totals at least $6 million. The AAA study based its calculation on NHTSA data that placed dollar values on 11 components: property damage; lost earnings; loss of household services; medical costs; emergency services; travel delays; vocational rehabilitation; lost time at work; administrative costs; legal costs; pain; and lost quality of life.
The AAA study hopes to push road safety to the forefront of national debate:
"We wanted to raise the profile and raise the awareness," [Chris Plaushin, AAA's director of federal relations] says. "Right now, it's jobs, it's construction, it's economic growth that are being talked about. This is part of our effort to bang the drum about safety." — USA Today
Regardless of the cause (from defective tires to driving while distracted), motor vehicle crashes are the leading cause of death among US residents ages 5-34.
AAA is an auto club and an insurance company. Yet AAA has confirmed the high cost of auto crashes, including lost household services, pain, and lost quality of life.
Tort reform advocates would eliminate or substantially reduce recovery for those very real damages through caps and abolishment of long standing legal principles like the collateral source doctrine. When a negligent corporation or person is immunized or otherwise granted amnesty against such damages, taxpayers must make up the costs through larger government, Medicare, Medicaid, and assistance programs.
AAA made some recommendations to lower the financial costs of crashes, including increased investment in roadway safety measures like cable barriers, modernized roundabouts, and rumble strips. Auto makers must also be constantly vigilant about safety to reduce the risk of injury – especially enhanced injuries – in an auto collision.
Read More:
(c) Copyright 2011 Brett A. Emison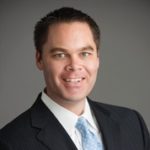 Brett Emison is currently a partner at Langdon & Emison, a firm dedicated to helping injured victims across the country from their primary office near Kansas City. Mainly focusing on catastrophic injury and death cases as well as complex mass tort and dangerous drug cases, Mr. Emison often deals with automotive defects, automobile crashes, railroad crossing accidents (train accidents), trucking accidents, dangerous and defective drugs, defective medical devices.