If you have been injured in an automobile accident, a vehicle modification may be to blame. Most clients — and even many lawyers — never consider making an aftermarket or alteration defect claim. Don't let your case fall through the cracks. This post gives brief advice to help you determine (1) if your vehicle has been altered; and (2) if the alteration is to blame for your injury.
What is an After-Market (or Incomplete or Altered) Vehicle?
Most cars and trucks on the road are "original equipment" (OEM) vehicles — meaning they were designed, manufactured, tested and sold by a major automaker (GM, Ford, Toyota, Chrysler, etc.) and unaltered. However, there are thousands of vehicles on the road that have been modified before put into use. Examples of modified vehicles include:
Conversion Vans
Recreational Vehicles (RV's)
Ambulances
Limousines
Handicapped Accessible or Mobility Vehicles
Certain Off-Road Vehicles
Mobile Lifts
Mobile Cranes
Unlike the OEM manufacturers, aftermarket vehicle manufcturers may not be required to comply with the Federal Motor Vehicle Safety Standards (FMVSS). Langdon & Emison has successfully litigated aftermarket defect claims across the country including recent cases in Florida and Oklahoma. In the Oklahoma case, in which a young man was burned to death in a fire, the manager in charge of the alterning the fuel system and relocating the gas tank had never even heard of FMVSS 301, which is the federal minimum safety standard that governs fuel system safety performance.
The modifier in Oklahoma, like many others across the country, failed to observe even basic engineering practices:
No engineer on modifier's staff
No engineer was ever consulted in designing the modifications
No design drawings were created for the modifications
No testing was performed by the modifier
No process controls were implemented
No quality controls were implemented
How To Identify the Aftermarket Defect
In both our Florida and Oklahoma cases, Langdon & Emison relied on two highly qualified experts to prove our defect theories. We retained a former Ford Motor Company design engineer and an MIT professor to help establish and demonstrate the design defects in the aftermarket modifications. The experts were essential in developing and presenting the detailed engineering testimony required to prove causation. With our experts' assistance, we were able to identify specific defective components, identify the mode of failure, and identify safer alternative designs.
An Experienced Team is Essential
Langdon & Emison has successfully litigated claims involving mobility modifications, ambulances, recreational vehicles, police cruisers, race car haulers and many others. It takes an experienced team to identify an aftermarket defect and successfully resolve the claim. Don't let your case slip through the cracks.
Langdon & Emison has offices in Chicago, St. Louis and near Kansas City. We try cases across the country and respresent seriously injured persons and the families of those killed by defective products or the negligence of others. Our practice areas include automotive product liability, general product liability, trucking accidents, railroad crossing accidents, mass tort claims, dangerous drugs and commercial litigation.
Follow Brett Emison and Langdon & Emison on Facebook.
Connect with Brett Emison on LinkedIn.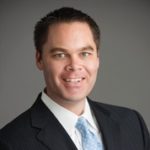 Brett Emison is currently a partner at Langdon & Emison, a firm dedicated to helping injured victims across the country from their primary office near Kansas City. Mainly focusing on catastrophic injury and death cases as well as complex mass tort and dangerous drug cases, Mr. Emison often deals with automotive defects, automobile crashes, railroad crossing accidents (train accidents), trucking accidents, dangerous and defective drugs, defective medical devices.