Last week, Toyota expanded its massive sudden acceleration recall to include another 2.3 million vehicles, bringing the total number of vehicles recalled to 6.5 million.
Just days later, USA Today has reported that Toyota will expand the recall again to include up to 2 million European vehicles.
Later, Toyota expanded its recall for a third time to include an additional 1.1 million vehicles, not including additional models sold in Europe and China. More recalls are on the way.
Now, the New York Times and other news outlets have reported that Congress – specifically, the House Energy and Commerce Committee – will hold hearings to get answers about Toyota's sudden acceleration problem.
The committee chairman, Representative Henry A. Waxman of California, asked both Toyota and the National Highway Transportation Safety Administration for documents that showed when they first learned about potential safety defects, as well as actions they have taken to investigate and resolve them.

"Like many consumers, I am concerned by the seriousness and scope of Toyota's recent recall announcements," Mr. Waxman said in a statement. The committee also asked for data on the agency's investigation of consumer complaints and Toyota's response to the complaints.

***

The latest recalls — following three in the United States — have been a severe blow to a company that sold cars based on its reputation for quality.

In Europe, Toyota said Thursday that it had not yet determined which models and how many vehicles would be affected. But it added that it had already made the necessary changes to its production lines, so there would be no need to halt its output in Europe.

In China, the recall includes about 75,000 RAV4 sport utility vehicles, made in 2009-10, the Chinese government's product safety watchdog said on its Web site. "It's not good news because it hurts their image for quality and reliability," Thierry Huon, an auto analyst at Exane BNP in Paris, said. "It's not good advertising."

The House committee said data from the safety agency showed that sudden unintended acceleration in Toyota vehicles had led to 19 deaths in the last decade, nearly twice the number of other manufacturers.
As I have documented here for the last several months, Toyota has known about — and ignored — its sudden acceleration problem for more than five years. Instead of acknowledging and repairing this widespread defect, Toyota waited years to acknowledge the defect and instead blamed its own customers.
In fact, Toyota was criticized last fall by government safety regulators for making "inaccurate and misleading" statements concerning the accelerator problems. The National Highway Traffic Safety Administration ("NHTSA") issued a statement that the recalled Toyota and Lexus vehicles do have an "underlying defect".
I have been documenting the Toyota sudden acceleration and "sticky throttle" problems for months and you can learn more at our auto safety blog.
Learn more and become a fan of Langdon & Emison on Facebook.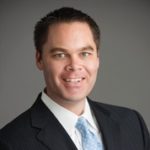 Brett Emison is currently a partner at Langdon & Emison, a firm dedicated to helping injured victims across the country from their primary office near Kansas City. Mainly focusing on catastrophic injury and death cases as well as complex mass tort and dangerous drug cases, Mr. Emison often deals with automotive defects, automobile crashes, railroad crossing accidents (train accidents), trucking accidents, dangerous and defective drugs, defective medical devices.