USA Today had an interesting and useful article today concerning the number of motorists injured or killed after a vehicle breakdown. Too often, motorists are injured or killed while inspecting or attempting to repair their vehicles following an accident or breakdown.
ATLANTA — The crash on Jan. 30 was chilling in a city where commuters spend long hours behind the wheel every day.

Two women got out of their cars to inspect the damage from a fender-bender on Interstate 20 near downtown. As they stood outside their parked cars, they were struck and killed by a tow truck.

***

The crash came weeks after a 26-year-old woman was hit and killed here by a tractor-trailer as she tried to cross Interstate 285 on foot after her car broke down.

Last week in Adelphi, Md., in suburban Washington, two men were killed when they were struck by a sport-utility vehicle while they were outside their cars exchanging information after a fender-bender. A father and his son died when they were hit by a truck after stopping to aid a snowbound motorist on Interstate 81 in western Virginia.

The accidents raise an intriguing question many commuters might not have considered: What should drivers do when their vehicles break down or have accidents on busy interstates?
What Should You Do If Your Vehicle Breaks Down?
Stay In Your Vehicle
According to the experts cited in the USA Today article, it is often best to stay inside your vehicle if you are able to get off of the lanes of travel and to activate your emergency flashing lights.
Stand Away From Your Vehicle
If you must exit your vehicle, you should stand away from moving traffic. You do not want to be near moving traffic or directly behind or in front of your vehicle in case your vehicle is struck by a passing motorist.
Call For Help
Most states have special telephone numbers displayed alongside interstates that stranded motorists can use to call for help. In Missouri, the number is *55. Safety services can send out professional that can block your vehicle from oncoming traffic and inspect the damage or attempt a minor repair to get you back on your way.
Learn more and become a fan of Langdon & Emison on Facebook.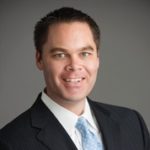 Brett Emison is currently a partner at Langdon & Emison, a firm dedicated to helping injured victims across the country from their primary office near Kansas City. Mainly focusing on catastrophic injury and death cases as well as complex mass tort and dangerous drug cases, Mr. Emison often deals with automotive defects, automobile crashes, railroad crossing accidents (train accidents), trucking accidents, dangerous and defective drugs, defective medical devices.