Earlier this week, I reported how the Toyota's Toyota's deadly sudden acceleration problem — full coverage here — prompted efforts in Congress designed to tighten regulation and improve safety for motor vehicles. As I reported:
Key provisions of the proposal include:

Require automobile to stop within a certain distance when the vehicle's engine is operating with an open throttle. (This requirement can be met with a brake override system, which ensures the brakes override the accelerator pedal in an emergency.)

Require car companies to install event data recorders ("black boxes") to record information about the vehicle before and after a crash. The proposal requires EDRs to record 60 seconds prior to the crash and 15 seconds following the crash. The EDRs must also be easily downloadable by 3rd parties.

New standards for vehicle electronic systems and addresses keyless ignition systems, requiring automakers to standardize the way a driver would bring a vehicle under control in an emergency.

Eliminate the cap on penalties that can be assessed against car makers who fail to promptly report a recall and raise the civil penalty from $5,000 to $25,000 per vehicle.

NHTSA would receive additional funding and new powers, including the ability to order an immediate recall if it finds an "imminent hazard of death or serious injury."

Includes whistle blower protections and promotes reporting of vehicle defects by requiring a sticker on new vehicles with contact information for NHTSA.

Auto executives who knowingly provide false information to federal regulators would be liable for fines of up to $250 million.

Create a $9 fee per vehicle payable by the manufacturer to fund NHTSA and enforcement of the new requirements under the bill.
Well… let the push back begin as auto makers join forces to oppose improved safety for their vehicles and passengers. Why? You guessed it… it would cost too much. Car makers just won't quit putting profits over safety.
From the Detroit Free Press:
WASHINGTON — Detroit and foreign automakers came out Thursday against unlimited fines, per-vehicle fees and other key portions of an auto safety overhaul pitched by congressional Democrats in the wake of Toyota's slow launch of sudden acceleration recalls.

The first hearing on the bill in front of a House Energy and Commerce subcommittee produced strong comments from several sides with one notable exception: the Obama administration, which said it was still studying the bill's impact.

Both the Alliance of Automobile Manufacturers, the trade group that includes Detroit's three automakers and Toyota, and the Alliance of International Automobile Manufacturers, composed of major foreign automakers, warned that the bill went too far in reworking the National Highway Traffic Safety Administration.

AAM President Dave McCurdy said the bill's move to let NHTSA order a sales halt for vehicles posing an "imminent hazard" would violate the Constitution. He also said that a $250-million maximum fine for executives was excessive, being 50 times greater than the maximum set for financial crimes under the Sarbanes-Oxley reforms.

AAM did endorse several provisions, including mandating electronic data recorders and brake override, but warned that the proposal set unrealistic timelines for rules to be put in place.
So, if we follow the auto industry's logic, here's what we get: (1) The auto industry is not philosophically against common sense safety improvements like data recorders or brake override systems; but (2) the auto industry does not want to implement these common sense anytime soon and (3) the auto industry does not want any consequences or negative repercussions should its members choose to ignore safety or put profits and money ahead of safety (as many currently do).
How do these companies keep getting away with such egregious conduct? Why isn't human life worth more to these corporations?
Learn more at our safety blog and become a fan of Langdon & Emison on Facebook.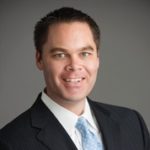 Brett Emison is currently a partner at Langdon & Emison, a firm dedicated to helping injured victims across the country from their primary office near Kansas City. Mainly focusing on catastrophic injury and death cases as well as complex mass tort and dangerous drug cases, Mr. Emison often deals with automotive defects, automobile crashes, railroad crossing accidents (train accidents), trucking accidents, dangerous and defective drugs, defective medical devices.