ABC News has reported that Toyota owners — including Apple co-founder Steve Wozniak — are convinced that Toyota's acceleration problem goes beyond floor mats or "sticky" pedals and is caused by an electronic malfunction.
Unhappy Toyota drivers are joined by one of America's most renown computer geniuses, Steve Wozniak, the co-founder of Apple. In an exclusive interview with ABC News, he said his Toyota Prius has regularly been taking off on him when he taps his cruise control – with his foot off the gas pedal and floor mats not an issue.

"I think it's more likely software in my case that causes it, and I can't cause it every time and every trip, but I am sure it will happen again," Wozniak said.

Getting through to Toyota to has been a challenge Wozniak said, which he thinks is important even though he says he can correct the problem with his brakes.

"I thought my case has some meaning," Wozniak said. "I would think they would want to hear from me, but it's tough to get through."
Toyota continues to deny and ignore the possibility that the problem lies within Toyota's computers and electronics. Since 2004, independent safety experts have pointed to problems with Toyota's electronic throttle controls as a source for Toyota's sudden acceleration problem.
Safety experts agree that this could be the tip of the iceberg and even more needs to be done. In fact, Toyota has not yet recalled some models or model-years with the highest rate of unintended acceleration complaints, such as the 2002-06 Toyota Camry. Toyota's failure to include these vehicles gives its customers and the public a false sense of security.
These concerns are being validated as Congress continues to probe the Toyota sudden acceleration defect. While Toyota USA president, Jim Lentz, told the public that Toyota had solved all the problems, other Toyota executives told Congress that they still don't know what caused all the runaway cars.
While Toyota USA president Jim Lentz told ABC News he was confident that "there are no electronic problems" with Toyota vehicles and that the problem had been completely fixed with the recalls, Congressman Henry Waxman (D-CA) said that in private, Toyota executives told his staff they still don't know what caused all of the runaway cars.

"I want to know what caused the problem, and I don't just want a statement because their statements seem to be at variance from what they've said publicly and what they've said privately," Waxman, the chairman of the House Commerce Committee, said.
As I have documented here for the last several months, Toyota has known about — and ignored — its sudden acceleration problem for more than five years. Instead of acknowledging and repairing this widespread defect, Toyota waited years to acknowledge the defect and instead blamed its own customers. It appears Toyota's conduct is just more of the same for a company with a documented history of safety-problem cover-ups.
Learn more and become a fan of Langdon & Emison on Facebook.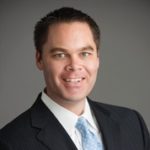 Brett Emison is currently a partner at Langdon & Emison, a firm dedicated to helping injured victims across the country from their primary office near Kansas City. Mainly focusing on catastrophic injury and death cases as well as complex mass tort and dangerous drug cases, Mr. Emison often deals with automotive defects, automobile crashes, railroad crossing accidents (train accidents), trucking accidents, dangerous and defective drugs, defective medical devices.