After recalling more than 10 million vehicles worldwide for sudden acceleration problems, Toyota has issued another recall… this time recalling more than 600,000 Toyota Sienna minivans because of rusting spare tire cables that could break and cause a serious safety and road hazard.
From NBC News:
Visit msnbc.com for breaking news, world news, and news about the economy
From MSNBC:
Visit msnbc.com for breaking news, world news, and news about the economy
From Fox News:
WASHINGTON — Toyota Motor Corp. said Friday it was recalling 600,000 Sienna minivans sold in the United States to address potential rusting spare tire cables that could break and create a road hazard in the latest safety problem to strike the beleaguered automaker.

The recall came as House investigators said they planned to hold another congressional hearing in May to review potential electronic problems in runaway Toyotas. The Japanese automaker has recalled more than 8 million vehicles because of faulty accelerator pedals, humbling a car company long known for its quality and safety.

Company leaders vowed to respond quickly to the safety concerns.

Separately, Toyota said Friday its engineers in Japan had duplicated the same results of tests that led Consumer Reports to issue a rare "don't buy" warning on the 2010 Lexus GX 460 over rollover concerns. Toyota responded by halting sales of new GX 460s and conducting tests on all of its SUVs.

Lexus spokesman Bill Kwong said the company was evaluating potential remedies for the GX 460 but it was "too early to speculate (on) the details of the remedy and its timing."
Fox News reported that Toyota says its latest recall involves the 1998-2010 model year Sienna minivans with two-wheel drive that have been sold or registered in cold-climate states and the District of Columbia.
Toyota said rust from road salt could cause the carrier cable that holds the spare tire to rust and break, allowing the tire to tumble into the road. The problem could threaten the safety of other drivers.

***

The company said it was working on a fix for the problem.
Toyota's history of safety problems continues. First, Toyota recalled more than 10 million vehicles worldwide because of its sudden acceleration problem that has killed at least 100 people in the US alone. Federal safety regulators hit Toyota with a record fine for attempting to hide the defects and fixing the problem in other countries before notifying regulators and drivers in the United States about the problem.
Then Consumer Reports issued a "Do Not Buy: Safety Risk" warning for the Toyota-made Lexus GX460 SUV. Now, Toyota is recalling 600,000 Sienna minivans because of rusting metal spare tire cables. Just yesterday, there was another report that Toyota recalled its Venza vehicle in Canada nearly two months before recalling the very same vehicles in the United States.
You can view the time line of Toyota's checkered safety history here.
Toyota has a well-documented history of attempted cover-ups of safety problems. The Detroit Free Press has documented how Toyota has stonewalled the investigation of these problems since at least 2003.
After dragging its feet and being called "safety deaf" on the sudden acceleration recall, Toyota did it again when Toyota knew of the problems with its Prius brakes long before warning its drivers, customers and innocent motorists. Not only are the multiple Toyota recalls hurting consumers, they are hurting rental car companies as well.
It's time that the public finally hold Toyota accountable for putting profits over safety and money over lives.
You can learn more at our safety blog and become a fan of Langdon & Emison on Facebook.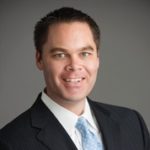 Brett Emison is currently a partner at Langdon & Emison, a firm dedicated to helping injured victims across the country from their primary office near Kansas City. Mainly focusing on catastrophic injury and death cases as well as complex mass tort and dangerous drug cases, Mr. Emison often deals with automotive defects, automobile crashes, railroad crossing accidents (train accidents), trucking accidents, dangerous and defective drugs, defective medical devices.