More than 1/3 of drivers will use a smart phone while they are behind the wheel… and that's just the drivers who admitted it.
The survey, conducted by McKinsey & Company and reported at c|net also looked at how drivers used their smart phones in the car. Of the 35% of smart phone owners to admitted to using the device while driving:
89% used the phone for calls
86% used the phone for navigation
39% used the phone for instant messaging
31% used the phone to check email or browse the Internet
Though distracted driving remains hazardous, car makers continue to churn out more complex and engaging infotainment systems that can take a drivers' attention off of the road.
Many drivers – and, particularly, younger drivers – underestimate the risk of distracted driving to themselves and others on the highway. Some teen drivers understand the risks of texting while driving, but nearly half admit to texting while driving anyway.
The truth is that distracted driving is even more dangerous than drinking and driving. In fact, distracted drivers are twice as likely to cause a crash than intoxicated drivers.
Distracted driving crashes can happen to anyone:
In 2009, more than 500,000 people were involved in distracted driving crashes and more than 5,000 people were killed.
The McKinsey study found that more and more people spend a substantial amount of time traveling – and most of that time is spent traveling by car.
Increased travel times when combined with easy access to mobile communication and entertainment devices, substantially increases the risks of distraction.
In a separate story, USA Today found that, after years of declining road deaths, state highway safety laws are inadequate and traffic deaths are rising again. After traffic deaths rose 7.1% in the first 9 months of 2012, Advocates for Highway and Auto Safety called for a review of highway safety laws.
In its report, the AHAS found that more than 5 million car crashes each year kill 32,000 people and injure 2.2 million others. Each day, almost 90 people are killed on US roads and highways. Car crashes remain the leading cause of death for Americans between the ages of 5 and 24.
The Advocates' report looked at a number of different safety factors that included a state's seat belt laws, child seat requirements, impaired driving laws, etc. The report also looked at distracted driving laws across the country and ranked states accordingly.
According to the Advocates for Highway and Auto Safety, 35 states now have an "optimal all-driver" text messaging restriction. Eleven states have yet to adopt an all-driver test messaging restrictions and 4 states have laws that are only subject to secondary enforcement.
The Advocates also ranked each states overall highway safety based on the group's optimal law recommendations – a list of 15 different proposed auto and highway safety laws.
Distracted driving continues to be a substantial risk factor for those of us using America's roads and highways. Don't put yourself and others at risk. Don't drive distracted.
[More on Distracted Driving]
Read More:
© Copyright 2012 Brett A. Emison
Follow @BrettEmison on Twitter.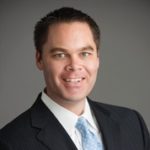 Brett Emison is currently a partner at Langdon & Emison, a firm dedicated to helping injured victims across the country from their primary office near Kansas City. Mainly focusing on catastrophic injury and death cases as well as complex mass tort and dangerous drug cases, Mr. Emison often deals with automotive defects, automobile crashes, railroad crossing accidents (train accidents), trucking accidents, dangerous and defective drugs, defective medical devices.