That heartbreaking question was asked by Jeffery Zaslow of The Wall Street Journal:
For adults who were children when their parents died, the question is hypothetical but heartbreaking: "Would you give up a year of your life to have one more day with your late mother or father?"
Zaslow's findings are not all that surprising: 57% of adults who lost parents during childhood answered yes. Nearly 3/4 believe their lives would be "much better" if their parents had not died young.
I have heard similar sentiments from many clients whose parents or children were killed in horrible crashes or by dangerous products. In Missouri wrongful death cases, the jury can award damages for the loss of services, companionship, comfort, instruction, guidance, counsel, training and support of those killed by a defective product or the negligence of others.
In talking with clients, the value of these "non-economic" most often far exceed "economic" losses such as medical expenses and lost wages. These are the irreplaceable items that haunt victims as they fall asleep. This is the harm from which they can never, ever recover.
"I haven't heard my father's voice since I was 4 years old," [says one adult who lost both parents before the age of 13]. "It doesn't exist [on tape]. It hurts not to hear him."
This is also the harm that too many states have minimized through artificial caps. In Missouri, if an eight-year old child is made an orphan by a reckless medical mistake, the most she can recover for the lost services, companionship, comfort, instruction, guidance, counsel, training and support of her parents is $350,000.
This harm is real. This harm hurts. This harm never goes away.
If nearly 60% of orphaned children would give up a year of their life for just one more day with their parent, shouldn't the person or company who is responsible for taking the parent away also be responsible for these most important losses as well? Shouldn't they do more to ensure that other children do not suffer the same loss?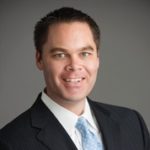 Brett Emison is currently a partner at Langdon & Emison, a firm dedicated to helping injured victims across the country from their primary office near Kansas City. Mainly focusing on catastrophic injury and death cases as well as complex mass tort and dangerous drug cases, Mr. Emison often deals with automotive defects, automobile crashes, railroad crossing accidents (train accidents), trucking accidents, dangerous and defective drugs, defective medical devices.