People across the country were shocked by reports yesterday that at least 25 West Virginia coal miners were killed in an underground explosion at the Massey Energy Co. Upper Big Branch Mine near Montcoal, West Virginia. People across the country — including the President of the United States — hold the miners and their families in their thoughts and prayers. According to CNN, President Obama offered prayers "for the safe return of the missing" as well as for the rescuers at the annual Easter prayer breakfast. "May their families find comfort in the days ahead."
From CNN:
From Fox News:
President Obama's Statement on the West Virginia Mine Tragedy:
Adding to this tragedy is the fact that it likely could have been avoided. Reports show that Massey Energy Co. had one of the very worst safety records in the mining industry.
From CNN:
The explosion at the Massey Energy Co. mine — the deadliest U.S. mining disaster in 25 years — took place during a shift change Monday afternoon. Its cause was unknown Tuesday, but officials pledged a thorough investigation. The mine is about 30 miles south of Charleston, West Virginia.

***

While the cause of the blast remained undetermined, questions were raised Tuesday regarding the Upper Big Branch mine's safety record. Three other deaths have occurred there in the past 12 years, and in the past several years the mine has been cited for safety violations.

Records compiled by the Mine Safety and Health Administration show that proposed penalties assessed against the mine reached nearly $1 million last year — three times more than any other year on record. Last year, the mine also had more than 50 "unwarrantable failure" violations, which are among the most serious findings an inspector can issue. Among those were citations for escape routes for miners and air quality ventilation. Also in recent years, the company has been fined for several incidents at its facilities, some of which were fatal.

Davitt McAteer, former director of the Mine Safety and Health Administration during the Clinton administration, told CNN Tuesday the company's safety record was "checkered."

"What that suggests to you, just on the face of it, is that there are problems here, and the problems are not being addressed," he said.

The size of the blast, he said, suggests a large accumulation of methane, "which shouldn't be allowed to accumulate in that volume."
Despite the tragedy, many families still hold out hope.
Anguished family members were clinging to hope that the four unaccounted-for miners might still be alive.

"There's a shred of hope," West Virginia Gov. Joe Manchin said Tuesday. "It might be a shred, [but] we still believe in the miracle."

Before they were forced back, rescue crews were trying to reach the mine's internal rescue chambers — airtight chambers where miners are trained to seek refuge in case of a disaster. The chambers are stocked with enough food and water to enable survival for up to four days.

Crews did notice that a number of self-contained self-rescue breathing devices had been taken from storage areas, fueling hope that miners who survived the initial explosion may have taken them as they made their way to the rescue chambers.

But Stricklin appeared to hold out little hope that any miners were left alive Tuesday.

"Based on what I'm seeing and hearing from the people underground, I don't think they had an opportunity to get to [the rescue chambers]," he said. "All of these things were good to have in place. Unfortunately, this happened so quickly and it was so strong of a force that I don't think they had the opportunity to utilize any of that."

However, many people recalled the story of Randall McCloy, the sole survivor of a 2006 blast at the Sago Mine, also in West Virginia. McCloy and 12 other miners spent more than 40 hours underground before rescue teams were able to reach them. By the time they did, the other 12 were dead. McCloy was hospitalized for nearly three months, undergoing treatment for neurological and physical damage caused by carbon monoxide poisoning.
Our thoughts and prayers continue to be with all of those touched by this immense tragedy.
You can learn more about safety-related issues at our safety blog and become a fan of Langdon & Emison on Facebook.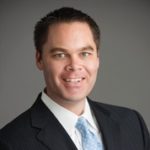 Brett Emison is currently a partner at Langdon & Emison, a firm dedicated to helping injured victims across the country from their primary office near Kansas City. Mainly focusing on catastrophic injury and death cases as well as complex mass tort and dangerous drug cases, Mr. Emison often deals with automotive defects, automobile crashes, railroad crossing accidents (train accidents), trucking accidents, dangerous and defective drugs, defective medical devices.