Since the tragic Montcoal, West Virginia coal mine explosion, the world has learned a lot more about Don Blankenship, the CEO of mining giant Massey Energy, Co. What you might not know is that Don Blankenship tried to "buy" a West Virginia Supreme Court judge in 2004. It's a story that great novels are made of — literally. Don Blankenship's attempt to "buy" a supreme court judge was the basis for John Grisham's novel, The Appeal.
In 2004, Blankenship threatened to shoot and then physically assaulted an ABC reporter attempting to interview him about the case:
From ABC News:
In 2004, [Blankenship] spent millions on advertising that attacked a West Virginia state Supreme Court justice, leading to the election of challenger Brent Benjamin.

Massey had a $70 million case before the state Supreme Court and, once elected, Benjamin made the controversial decision not to recuse himself because of Blankenship's support of him and to hear arguments anyway. Another member of the court hearing the case was Chief Justice Elliott "Spike" Maynard. He later recused himself after photographs surfaced showing that he vacationed with Blankenship in the French Riviera.

When an ABC News reporter tried to interview Blankenship about the possible conflicts in the parking lot of a Massey Energy office in Belfry, Ky., Blankenship became agitated.

"If you're going to start taking pictures of me, you're liable to get shot," Blankenship told the reporter before grabbing his camera.

Blankenship later told the Charleston Daily Mail he couldn't recall making any threats. "Quite frankly, I don't know what I said except that I know I'm never loud, vulgar or rude to strangers," he said.

The conflicts surrounding the state Supreme Court saga triggered a cascade of changes, including a U.S. Supreme Court ruling that called on judges to recuse themselves when major donors come before them in court, and a vote by the West Virginia legislature to adopt public financing of judicial campaigns.
In Caperton v. A.T. Massey Coal Company, a Don Blankenship, through his company, Massey Energy, tried to buy the vote of a Supreme Court judge after it received a verdict against it at the trial court level.
In Caperton, a West Virginia jury found the Massey Coal Company liable for fraudulent misrepresentation, concealment and tortious interference with contract in this corporate litigation lawsuit and awarded Caperton $50 million in damages. After the award, West Virginia held its 2004 judicial elections.
Knowing the State Supreme Court of Appeals would consider the appeal, Massey's chairman supported the challenger — Brent Benjamin — rather than the incumbent justice seeking reelection.
Massey's $3 million in contributions to Benjamin exceeded the total amount spent by all other Benjamin supporters and by Benjamin's own committee.
Benjamin won by fewer than 50,000 votes and then heard Massey's appeal of the $50 million verdict against it. Newly elected Justice Benjamin was the deciding vote overturning the verdict.
The United States Supreme Court narrowly held that Justice Benjamin should have recused himself and not heard the appeal because "the probability of actual bias on the part of the judge or decisionmaker [was] too high to be constitutionally tolerable."
However, the Court provided little – if any – guidance as to an actual standard for when recusal is constitutionally required. Rather, its said merely that the question was whether, "under a realistic appraisal of psychological tendencies and human weakness," the interest "poses such a risk of actual bias or prejudgment that the practice must be forbidden in the guarantee of due process is to be adequately implemented."
There is a serious risk of actual bias when a person with a personal state in a particular case had a significant and disproportionate influence in placing the judge on the case by raising funds or directing the judge's election campaign when the case was pending or imminent. The proper inquiry centers on the contribution's relative size in comparison to the total amount contributed to the campaign, the total amount spent in the election, and the apparent effect of the contribution on the outcome. It is not whether the contributions were a necessary and sufficient cause of Benjamin's victory. In an election decided by fewer than 50,0000 votes, [Massey's] campaign contributions – compared to the total amount contributed to the campaign, as well as the total amount spent in the election – had a significant and disproportionate influence on the outcome. And the risk that [Massey's] influence engendered actual bias is sufficiently substantial that it "must be forbidden if the guarantee of due process is to be adequately implemented. [citation omitted] The temporal relationship between the campaign contributions, the justice's election, and the pendency of the case is also critical, for it was reasonably foreseeable that the pending case would be before the newly elected justice.

***

[T]here was here a serious, objective risk of actual bias that required Justice Benjamin's recusal.
Remarkably, four Supreme Court justices dissented, essentially finding that paying $3 million to purchase a hand-picked West Virginia Supreme Court justice to overturn a negative verdict is constitutionally acceptable. In fact, Justice Roberts disagreed that Massey's conduct was even an "extreme case."
You can learn more about safety-related issues at our safety blog and become a fan of Langdon & Emison on Facebook.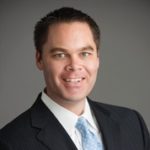 Brett Emison is currently a partner at Langdon & Emison, a firm dedicated to helping injured victims across the country from their primary office near Kansas City. Mainly focusing on catastrophic injury and death cases as well as complex mass tort and dangerous drug cases, Mr. Emison often deals with automotive defects, automobile crashes, railroad crossing accidents (train accidents), trucking accidents, dangerous and defective drugs, defective medical devices.