According to the Associated Press, Massey — the giant coal mining corporation — was fined nearly $1 million last year because of 495 safety violations at its Upper Big Branch Mine where at least 25 mineworkers were killed in a massive explosion likely caused by a methane buildup due to poor ventilation. Massey was cited for 600 safety violations — many for improper ventilation — in just the last 18 months. The Upper Big Branch Mine was cited at least three times in March 2010 for ventilation violations – the most recent on March 30, just days before the explosion.
For Massey, it appears that paying fines and receiving citations was cheaper than actually keeping its workers safe.
"There are mines in this country who have operated safely for 20 years," said J. Davitt McAteer, head of the federal Mine Safety and Health Administration in the Clinton administration. "There are mines who take precautions ahead of time. There are mines who spend the money and manpower to do it."

He added: "Those mines haven't been blown up."
CBS News had an in-depth feature on the Montcoal explosion last night:
Tellingly, Massey Energy's CEO, Don Blankenship, would not rule out Massey's previous safety violations as a cause of the explosion.
From the CBS Interview:
Smith: It's pretty well known now in the last 24 hours your company has been cited numerous times for ventilation violations. Could it be that just that kind of violation may be at root of the explosion that took place here yesterday?

Blankenship: Well, I think it's possible that anything could be the source of the fire or the explosion, I should say, at this point. But we don't know.
It becomes cheaper for mining companies like Massey to accrue fines and penalties rather than actually improve mine safety because the fines are inexpensive and rarely enforced. In 2009, Massey was cited for 495 violations and fined $911,802 — less than $1,900 per violation. Realistically, however, the cost of violations is much less because Massey has paid only a fraction of the accrued fines and is appealing many of the fines.
According to CBS News, Massey has accrued nearly $200,000 in fines already in 2010, but has paid only $2,676 to date.
CBS News reported that mines often fail to pay fines for safety violations.
One federal mining safety official told "60 Minutes" that mines continue to operate despite not paying their fines.

Asked how operators get away with not paying their fines, the official told Simon, "Well, there are a few that do. My understanding, from what I've seen about, 15 percent of the debt goes uncollected."

But, as "60 Minutes" found out, the figure is much higher at many mines with fatal accidents. Almost 75 percent of the fines originally imposed on those mines have not been paid. The mines get courts to reduce the fines, and sometimes they just don't pay. Relatively few mines are prosecuted when they don't pay their fines.

As for Massey Energy, it has been previously cited for safety violations and was behind in paying penalties to the Mine Safety and Health Administration (MSHA), reports CBS News investigative producer Laura Strickler.
It is time that companies like Massey Energy stop putting profits over safety. It's time that companies started putting their employees and their customers first.
Our thoughts and prayers continue to be with all of those touched by this immense tragedy.
You can learn more about safety-related issues at our safety blog and become a fan of Langdon & Emison on Facebook.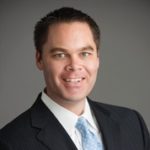 Brett Emison is currently a partner at Langdon & Emison, a firm dedicated to helping injured victims across the country from their primary office near Kansas City. Mainly focusing on catastrophic injury and death cases as well as complex mass tort and dangerous drug cases, Mr. Emison often deals with automotive defects, automobile crashes, railroad crossing accidents (train accidents), trucking accidents, dangerous and defective drugs, defective medical devices.