I've written before about how the groups who claim to be in favor of reform of the justice system often have ulterior motives, and their actual practices don't match up with their rhetoric on the subject.
Now it turns out that special interest donors to a Texas tort reform group are no strangers to the courtroom. Like many other "reformers", these special interest donors want to trample your rights, but not their own.
Wayne Slater at the Dallas Morning News highlights the latest chapter in this saga, coming from Texas. The title of the piece, "Big donors to group limiting lawsuits against business are no stranger to the courts," pretty much says it all. In this case, a study conducted by Texans for Public Justice, a nonprofit organization that tracks campaign contributions, found that some of the largest donors to Texans for Lawsuit Reform – whose agenda is curbing lawsuits against businesses by injured people – are themselves quite active in the court system.
TLR was Texas' biggest political committee in last year's elections. The group raised nearly $7 million, which it gave to political candidates. Forty top donors accounted for 81 percent of the group's money in the 2010 election cycle. (…) The study found that the biggest contributor to Texans for Lawsuit Reform in the last election cycle was Dallas billionaire Harold Simmons, who gave $825,000. Simmons is the developer of a nuclear waste disposal site in West Texas and is seeking permission to import waste from at least 36 states. The state technically holds title to the site, but some critics have questioned whether taxpayers might be saddled with the liability in the event waste leaks into groundwater at some point during the life of the site. State law says Simmons does maintain the liability.
Interestingly, while Texans for Lawsuit Reform do actively try to limit personal injury lawsuits against businesses, it generally has not sought to restrict suits filed by businesses themselves, Slater writes. Is this another case of "free speech for me, but not for thee?"
[More on the 7th Amendment]
[Also read The 7th Amendment Advocate]
(c) Copyright 2011 Brett A. Emison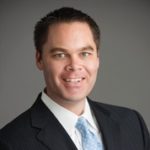 Brett Emison is currently a partner at Langdon & Emison, a firm dedicated to helping injured victims across the country from their primary office near Kansas City. Mainly focusing on catastrophic injury and death cases as well as complex mass tort and dangerous drug cases, Mr. Emison often deals with automotive defects, automobile crashes, railroad crossing accidents (train accidents), trucking accidents, dangerous and defective drugs, defective medical devices.