Today – the second Tuesday in April – is International Be Kind to Lawyers Day. Steven Hughes, a non-lawyer from St. Louis, described the founding of IBKTLD:
[W]henever Steve mentioned to his friends and neighbors that he worked with lawyers he was met with crinkled up faces, snide remarks and sarcastic sighs. They would say things like, "Lawyers? I bet that's a treat." Or, "Lawyers? You poor thing." (Can't you just feel the animosity?) Suddenly he found himself paying defense counsel for an entire profession.

Then one day as Steve was putting away the decorations from National Bubble Wrap Day (late January) his thoughts drifted to National Ice Cream Day (late July) and then it struck him. Why not a special day for lawyers? Lawyers are just as good as bubble wrap and ice cream, in fact, they're better. Thus, the idea for NATIONAL BE KIND TO LAWYERS DAY was hatched.

After extensive planning, detailed research and countless reviews by a team of legal experts, NATIONAL BE KIND TO LAWYERS DAY was established as an annual holiday celebrated on the second Tuesday in April. This date was chosen because it is strategically sandwiched between April Fool's Day and U.S. Tax Day on April 15th.

So now lawyers of every strip can be honored and treated like regular people for at least one 24-hour period every April.
It's no secret… lawyers have a bad reputation. We've heard the jokes:
Q: What's the difference between a jellyfish and a lawyer?
A: One's a spineless, poisonous blog. The other one's a jellyfish.
Q: What's the difference between a lawyer and trampoline?
A: You take off your shoes before you jump on a trampoline.
Q: What's the difference between a lawyer and a leech?
A: After you die, the leech stops sucking your blood.
In 2009, only 26% of the public viewed lawyers favorably. By 2012, the numbers were better, but only 1/3 of the public had a positive view of lawyers – better than banks, oil companies, and the federal government, but worse than airlines and pharmaceutical companies.
But despite our reputation, there are lawyers across the country doing a great deal of good. I take great pride in being a trial lawyer. Every one of the clients I help has suffered a catastrophic injury or loss and comes to me for help in what is often the more dire time in their life. I get to help. I have the honor and privilege to help put someone's life back on course. It's why this is not work for me, it's a calling.
Lawyers across the country are doing good, not just for clients, but for the broader public. For example, the American Association for Justice established the Trial Lawyers Care program after the attacks on September 11, 2001. More than 1,100 trial lawyers provided free legal services to any family seeking help. TLC trial lawyers helped more than 4,000 families in more than 35 states. The TLC program has been expanded beyond the September 11 tragedy and continues with lawyers "committed to the proposition of 'doing well by doing good'…."
In Missouri, our own Missouri Trial Lawyers Care (MoTLC) program has been working for years to provide free legal services and coordinates with the American Red Cross to provide disaster relief and assistance. Missouri trial lawyers were on the ground in Joplin, Missouri for months following the devastating tornados there in 2011.
Our civil justice system and 7th Amendment rights are fundamentally important to our freedom and safety. Because of the 7th Amendment and civil justice rights, our liberties are protected, our vehicles are safer, our environment is cleaner, and our medicine is safer. The civil justice system and lawyers impact many aspects of our lives – and in many positive ways:
There are bad apples in every profession. For one day, today, let's focus on the many lawyers doing good.
© Copyright 2012 Brett A. Emison
Follow @BrettEmison on Twitter.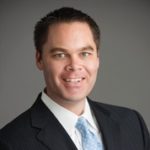 Brett Emison is currently a partner at Langdon & Emison, a firm dedicated to helping injured victims across the country from their primary office near Kansas City. Mainly focusing on catastrophic injury and death cases as well as complex mass tort and dangerous drug cases, Mr. Emison often deals with automotive defects, automobile crashes, railroad crossing accidents (train accidents), trucking accidents, dangerous and defective drugs, defective medical devices.