The New York Times posed the question yesterday: Can Justice Be Bought?
I won't reprint the editorial here — you can read it for yourself. However, its conclusions are sound:
Many judges wrongly view mandatory disqualification rules involving election money as a personal insult and a threat to judicial independence. The real threat to independence lies in doing nothing to protect judicial integrity in the face of obvious conflicts.
The NYT editorial comes two years after the United States Supreme Court narrowly (5-4) decision attempted to bolster the public trust in our justice system in disqualifying a judge that former Massey Energy boss Don Blankenship paid more than $3 million in getting the judge elected.
In Caperton v. A.T. Massey Coal Company, Blankenship, then the head of West Virginia coal company Massey Energy, tried to buy the vote of a Supreme Court judge after it received a verdict against it at the trial court level.
In Caperton, a West Virginia jury found the Massey Coal Company liable for fraudulent misrepresentation, concealment and tortious interference with contract in this corporate litigation lawsuit and awarded Caperton $50 million in damages. After the award, West Virginia held its 2004 judicial elections.
Knowing the State Supreme Court of Appeals would consider the appeal, Massey's chairman supported the challenger — Brent Benjamin — rather than the incumbent justice seeking reelection.
Massey's $3 million in contributions to Benjamin exceeded the total amount spent by all other Benjamin supporters and by Benjamin's own committee.
Benjamin won by fewer than 50,000 votes and then heard Massey's appeal of the $50 million verdict against it. Newly elected Justice Benjamin was the deciding vote overturning the verdict.
Blankenship's flagrant conduct was so flagrant and so outrageous that it could be the stuff great novels are made of… and was. Blankenship's conduct was the basis for John Grisham's novel, The Appeal.
Despite Blankenship's flagrant attempt to buy justice through campaign donations, the Supreme Court only narrowly upheld the rule of impartial justice. Remarkably, four Supreme Court justices dissented, essentially finding that paying $3 million to purchase a hand-picked West Virginia Supreme Court justice to overturn a negative verdict is constitutionally acceptable. In fact, Justice Roberts disagreed that Massey's conduct was even an "extreme case."
Even those justices in the majority failed to articulate a clear standard for when recusal is necessary. Rather, the majority said merely that the question was whether, "under a realistic appraisal of psychological tendencies and human weakness," the interest "poses such a risk of actual bias or prejudgment that the practice must be forbidden in the guarantee of due process is to be adequately implemented."
There is enough politics in the legislative and executive branches, we should keep politics out of our courts. Cases should be decided on the fact and the law, not by how much one side contributed to an election.
(c) Copyright 2011 Brett A. Emison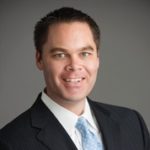 Brett Emison is currently a partner at Langdon & Emison, a firm dedicated to helping injured victims across the country from their primary office near Kansas City. Mainly focusing on catastrophic injury and death cases as well as complex mass tort and dangerous drug cases, Mr. Emison often deals with automotive defects, automobile crashes, railroad crossing accidents (train accidents), trucking accidents, dangerous and defective drugs, defective medical devices.