Sisters Rachel (age 20) and Jacquie Houck (age 24) rented a Chrysler PT Cruiser from Enterprise Rent-A-Car in October 2004. The PT Cruiser that Enterprise rented the sisters had been recalled because of a defect that caused under hood fires. Enterprise new about the safety recall, but rented the defective vehicle to the sisters anyway.
As the Houck sisters drove up Highway 101, the defective PT Cruiser caught fire.
"All the black, noxious smoke would go immediately fill the engine compartment, so you would not be able to see," their father Chuck Houck said. "You wouldn't be able to breathe." He said they had no steering ability as the car caught fire, and Rachel swerved across the median strip into an oncoming truck. Both girls died instantly. — ABC News
This would seem to be an "open and shut" case. The PT Cruiser was defective — it had been recalled because of a safety defect that could cause engine fires. Enterprise knew about the defect, but rented the car to the unsuspecting girls. The defect caused the car to catch fire and the girls tragically died.
During discovery, an Enterprise manager admitted he never even considered the possibility that Enterprise should not rent defective vehicles to the public after Enterprise had received recall notices. When asked if the thought "it's a good idea to… rent cars that can catch fire", the manager responded "I have no idea."
But the case was anything but "open and shut". Instead of admitting responsibility for these girls' tragic deaths, Enterprise tried to blame the girls. Enterprise went so far as to claim the girls were "suicidal or on drugs."
"[Enterprise] spent five years pounding these parents," said the Houck's lawyer…. "'Your daughter was negligent in the manner in which she drove the car, and she killed herself and her younger sister.' And they continued to maintain that position until two weeks before the trial, at which time they finally admitted that they were the only cause of the deaths of Rachel and Jacquie," said [the Houck's lawyer]. — ABC News
A jury ultimately agreed and ordered Enterprise to pay $15 million in damages. Nevertheless, Enterprise and other rental car companies continue to rent defective and recalled vehicles to the unsuspecting public and are lobbying against legislation that would prohibit rental car companies from renting unrepaired recalled vehicles.
The US Chamber of Commerce has an entire web site created through its anti-justice lobbying arm, the Institute for Legal Reform, dedicated to "Faces of Lawsuit Abuse". The US Chamber's site focuses solely on defendants (and mostly corporate defendants) without any examples of the other side.
When you hear the US Chamber of Commerce or some other corporate organization talking about "tort reform" or "lawsuit abuse", be sure to ask them about the other side of the story and families like the Houck family.
The founding fathers understood the importance of an independent judiciary and the right to trial. The 7th Amendment right to trial is perhaps the most important fundamental civil right ensured by our constitution. In fact, deprivation of civil justice was one of the offenses of the King specifically enumerated in the Declaration of Independence.
"For depriving us in many cases, of the benefits of Trial by Jury:"
The Founders understood the importance of the right to trial by jury. Yet this fundamental right "endowed by [our] Creator" is under nearly constant attack today. Corporations require you to sign this right away when purchasing something as mundane as a cell phone or concert ticket. Commentators disparage this fundamental right as nothing more than "frivolous lawsuits", "lawsuit abuse" and "jackpot justice".
Don't talk to the Houck family about "jackpot justice". They never asked for what happened to their daughters. Their verdict was no "jackpot", but will hopefully put Enterprise and others on notice that they cannot ignore the safety and lives of their customers.
Had "tort reform" immunized Enterprise from responsibility, what then?
When "tort reform" bails out irresponsible individuals and corporations or defendants engage in frivolous defenses that delay justice, tax payers end up with the bill. Medicare, Social Security, and Medicaid pays for the medical care that should be born by the responsible party. Welfare, food stamps and other government assistance pays for housing, shelter, transportation and other basic needs that should be born by the responsible party. Many victims are left to financial ruin, bankruptcy and poverty because the responsible party avoids responsibility and accountability.
The Founders understood — and perhaps we should be reminded — that we as a society must take responsibility when we wrong someone. If we are not accountable for our actions, then society if forced to pay for our transgressions and care for those we hurt.
[More Faces of Lawsuit Abuse]
[More on Frivolous Defenses]
[More on your 7th Amendment Rights]
Read More:
(c) Copyright 2011 Brett A. Emison. Follow @BrettEmison on Twitter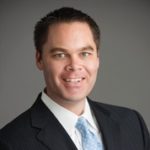 Brett Emison is currently a partner at Langdon & Emison, a firm dedicated to helping injured victims across the country from their primary office near Kansas City. Mainly focusing on catastrophic injury and death cases as well as complex mass tort and dangerous drug cases, Mr. Emison often deals with automotive defects, automobile crashes, railroad crossing accidents (train accidents), trucking accidents, dangerous and defective drugs, defective medical devices.