Because of the US Chamber of Commerce's heavily marketed lobbying arm, the Institute for Legal Reform, many people have heard of so-called faces of lawsuit abuse. Coming from the Chamber or ILR, these "faces" are always defendants (and usually corporate defendants). The Chamber doesn't give you any examples from the other side – examples of innocent victims abused by frivolous defenses or who have courthouse doors slammed shut by tort reform, preemption, or other immunities for negligent defendants.
Matt Fisher, his family, and the sister he lost in an automobile collision are more real faces of lawsuit abuse.
I'll summarize Matt's story here, but you should really read it yourself at Matt's tumblr entry: My Sister Paid Progressive Insurance to Defend Her Killer In Court. Progressive's tactics in this case make my stomach turn, but they are all too common for insurance companies across the country.
In June 2010, Matt's sister, Katie, was killed when her vehicle was struck by another car at an intersection. The other driver had run a red light and hit Katie's vehicle as she crossed with the green light. All of the witnesses who gave statements at the scene confirmed that Katie had the green light.
The other driver's insurance company settled his part of the case immediately. However, because the other driver was underinsured, there was not enough insurance proceeds to cover all of the damages resulting from Katie's death. Katie, however, carried underinsured coverage through her own insurance, Progressive. The Progressive policy was there in order to cover the difference between the other driver's insurance and the amount of the damages from Katie's death up to the coverage limits of the policy.
Carrying Progressive insurance and getting into an accident does not entitle you to the value of your insurance policy. It just pisses off Progressive's lawyers.
Progressive refused to pay on the policy for which it readily accepted Katie's premium dollars. What Katie's family also found out is that, in Maryland, you cannot sue an insurance company when they refuse to pay under the policy. Maryland has immunized insurance companies from this kind of breach of contract suit. Instead, Matt and his family had to sue the other driver who caused the crash, establish his negligence in court, and then leverage that determination to force Progressive to pay under its policy.
Matt and his family did not want to sue the driver who caused the crash. It was an accident. The other guy's insurance had already paid. But Progressive forced them to do it.
At trial, guess who defended the guy who caused the crash? Yep, Progressive. Katie's own insurance company defended the guy who killed her in hopes it would not have to pay under the policy. Progressive took Katie's money and then used that money to defend Katie's killer in court.
Progessive's defense did not work and the jury found the other driver responsible for the crash that killed Katie. But as of writing, Progessive had yet to pay under the policy.
Instead, Progressive offered an automated Twitter response posted at least 16 times saying only:
This is a tragic case, and our sympathies go out to Mr. Fisher and his family for the pain they've had to endure. We fully investigated this claim and relevant background, and feel we properly handled the claim within our contractual obligations. Again, this is a tragic situation, and we're sorry for everything Mr. Fisher and his family have gone through.
Flo won't tell you stories like this on Progessive's commercials. But if you're thinking of buying Progessive insurance (or if you already have it), you should know that Progressive's official Twitter response was that it did everything right on this claim – it "properly handled the claim within [its] contractual obligations."
Do you think Progessive would handle your claim any differently?
Matt Fisher and his family didn't ask for this. They didn't want to file suit against the negligent driver. They didn't want to have to fight Progessive. They just wanted Progessive to do what was right and provide coverage under a policy Progressive sold to Katie and for which it took her money. It's simple, really. You buy a product and you expect to get what you paid for.
The 7th Amendment right to trial is perhaps the most important fundamental civil right ensured by our Constitution. In fact, deprivation of civil justice was one of the offenses of the King specifically enumerated in the Declaration of Independence.
The Founders understood the importance of the right to trial by jury. Yet this fundamental right "endowed by [our] Creator" is under nearly constant attack today. Corporations require you to sign this right away when purchasing something as mundane as a cell phone or concert ticket. Commentators disparage this fundamental right as nothing more than "frivolous lawsuits", "lawsuit abuse" and "jackpot justice".
Don't talk to the Fisher family about "jackpot justice". Who was out to make money on this tragedy – the Fisher family or Progressive?
The Fishers never asked for what happened to Katie or their family. The Fishers wanted to avoid litigation and avoid a lawsuit, but were forced to protect their rights by an insurance company who refused to honor its own insurance policy.
The Founders understood — and perhaps we should be reminded — that we as a society must take responsibility when we wrong someone. If we are not accountable for our actions, then society if forced to pay for our transgressions and care for those we hurt.
[More Faces of Lawsuit Abuse]
[More on your 7th Amendment Rights]
[More on Frivolous Defenses]
Read More:
(c) Copyright 2011 Brett A. Emison
Follow @BrettEmison on Twitter.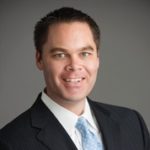 Brett Emison is currently a partner at Langdon & Emison, a firm dedicated to helping injured victims across the country from their primary office near Kansas City. Mainly focusing on catastrophic injury and death cases as well as complex mass tort and dangerous drug cases, Mr. Emison often deals with automotive defects, automobile crashes, railroad crossing accidents (train accidents), trucking accidents, dangerous and defective drugs, defective medical devices.