With the hottest part of the year coming up, and schools across America coming to a close over the next two months, pool-owners from coast to coast are beginning to kick off the thermal pool covers and start thinking about filling their pool with water. If you're one of those fortunate enough to have a pool of your own (or access to one), it's worth noting that a current federal investigation is shedding light on potential safety hazards involved for parents and their children.
The U.S. Consumer Product Safety Commission (CPSC) announced this month that it is conducting an investigation into the safety of pool and spa drain covers and the adequacy of testing procedures used to determine the flow rating of these drain covers. Thus far, the investigation has revealed that the testing protocols used by some laboratories may have been improper and, as a result, some covers certified by these laboratories may not comply with the Virginia Graeme Baker Pool and Spa Safety Act (P&SSAct). Pool and spa drains that use covers certified with inaccurate flow ratings may fail to prevent the hidden hazard of a drain entrapment. The CPSC relies on over 17,000 pages of documents from pool laboratories for their investigation.
"As part of its investigation, the Commission approved the issuance of subpoenas to three of the laboratories that tested pool and spa drain covers seeking information related to their protocols, the types of covers tested, and results of their testing," the CPSC shared. "The CPSC is working to ensure that the public is not endangered by unsafe drain covers in pools and spas. (…) CPSC is undertaking this effort in order to identify covers that have improper ratings and provide important safety information about drain covers to the public by Memorial Day weekend."
For safety starters, the Commission urges pool and spa owners to contact their service providers and product manufacturers for additional information on the testing and certification of drain covers. Heightened caution should always be exercised by pool operators, parents and caregivers in keeping children away from pool and spa drains and other openings. The risk to swimmers from a non-compliant drain cover is greatest in shallow kiddie pools, wading pools, or pools or spas with single main drain systems.
The P&SSAct was passed by Congress in December 2007 and went into effect in December 2008. Since then all public pools and spas have been required to install new anti-entrapment drain covers and other secondary devices or systems, on single blockable drain systems, in order to be compliant with the law. Residential pools may have made these changes as recommended by their pool service operator and any newly constructed pools or spas since early 2009 should also have these new covers.
With summer vacations coming up, families are driving with child seats to the beach or pool, while some of us have to travel less far, with a pool in the backyard. It's important to get out there and enjoy the great recreation opportunities that summer has to offer. Just do so with safety in mind, to prevent accidents that could have been easily prevented.
(c) Copyright 2011 Brett A. Emison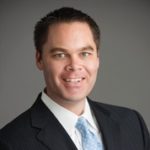 Brett Emison is currently a partner at Langdon & Emison, a firm dedicated to helping injured victims across the country from their primary office near Kansas City. Mainly focusing on catastrophic injury and death cases as well as complex mass tort and dangerous drug cases, Mr. Emison often deals with automotive defects, automobile crashes, railroad crossing accidents (train accidents), trucking accidents, dangerous and defective drugs, defective medical devices.