Several news sources including The Kansas City Star, NBC news affiliate, KSHB, and Fox news affiliate Fox 4 Kansas City, have reported that five people were killed from smoke inhalation after a sofa caught fire in the basement of a Braymer, Missouri home.
It appears that the five were trapped in the basement after a spark or ember from a fireplace caught a sofa on fire. The outside of the home showed no fire damage at all.

His neighbor's frantic voice startled Larrie Fitzwater out of a deep slumber before dawn Friday.

He found Judy Silkwood standing in her bathrobe and slippers. Her house was on fire, she said, and the kids were trapped in the basement.

***

After they reached the home, Fitzwater felt sheer hopelessness. Smoke from the finished basement kept driving them back. When he finally made it downstairs, Fitzwater saw that a couch and what appeared to be a mantel above the fireplace were on fire.

He ran back to his truck, grabbed a feed bucket and filled it with snow.

"I threw snow on the divan and on the mantel," Fitzwater said. "I got the fire out."

Blinded by heavy smoke, he sped back to his house for a flashlight. When he returned, Silkwood called out. She had made her way through the two basement bedrooms and hadn't found her grandson, granddaughter, great-grandchild or two others staying with them.

When Fitzwater opened the bathroom door, his flashlight illuminated five bodies.

"Everyone was in the bathroom," he said. "I don't know why they would go in there unless a light was on. We'll never know why."
Those killed were: Stony Mack Russell, 11; Lacey Stephens, 23; James Aaron Ford, 24; Kenzi Ford, 4 months; Daniel Cosgrove, 11. All were from the Brayer, MO area.
Our thoughts and prayers go out not only to this family, but also to their friends and community following this tragic loss.
I hope this residence was equipped with fire detectors — this is a reminder to everyone to double check that your smoke detectors have fresh batteries and are working properly.
Most people do not know that there are two kinds of smoke detectors. A photoelectric smoke detector uses an optical beam to search for smoke. This type of detector is very good at detecting a smoky fire with low heat. However, an ionization chamber smoke detector is quicker at sensing flames with little smoke. 90 percent of homes have an ionization chamber smoke detector.
In addition, some homes use a heat detector, which detects an increase in temperature, but does not detect smoke.
It is possible that the home in Brayer utilized a detector that was good at sensing heat, but was not good at detecting smoke. This fire was described as a sofa and fireplace mantel fire. The fire was not large — in fact it was extinguished with a bucket of snow — but was very smoky.
A properly designed and manufactured smoke detector should have warned the family in time to escape this fire.
Learn more and become a fan of Langdon & Emison on Facebook.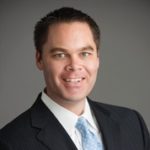 Brett Emison is currently a partner at Langdon & Emison, a firm dedicated to helping injured victims across the country from their primary office near Kansas City. Mainly focusing on catastrophic injury and death cases as well as complex mass tort and dangerous drug cases, Mr. Emison often deals with automotive defects, automobile crashes, railroad crossing accidents (train accidents), trucking accidents, dangerous and defective drugs, defective medical devices.