A friend, Spencer Farris, wrote a while ago on his own blog about four things that jurors never hear. I won't repeat Spencer's full analysis here (click on the link above for more information at the original post). The four items Spencer outlined were:
(1) The Insurance Company controls the case.
(2) If the Defendant was on the job, her Company has to pay the verdict.
(3) Verdicts get reduced by the judge if someone else paid for their share of the damages.
(4) Some important evidence is never heard.
There may be even more things that jurors are never told during trial:
Whether the plaintiff must repay all or some of the recovery to medical providers or insurance companies for payment of medical bills. Some insurance plans, most commonly those covered by ERISA, require injured people to pay back the insurance company if a verdict or settlement is recovered — even though the insured person paid insurance premiums for the coverage.
Insurance will pay the verdict against an individual defendant. This is an addition to item (1) that Spencer addressed in his own post. Sometimes jurors are hesitant to award a large verdict against an individual or small business owner for fear of bankrupting the person or business. Courts routinely instruct jurors to ignore such considerations, but most juries are never told there is likely insurance to cover the defendant's liability. Indeed, most often, it is the insurance company itself that is control of the litigation on behalf of the defendant and the insurance company is responsible for satisfying any judgment against the defendant.
There may additional product defects or acts of negligence like the one at issue at trial. Evidence of "other similar incidents or occurrences" can be powerful proof of a product defect or negligence. However, defendants may try to unreasonably limit the scope of such evidence by substantially narrowing the definition of "similar circumstances". In such instances, jurors may never know of other victims of the exact – or nearly exact – same defect.
The plaintiff can't sue some defendants because they have immunity. Sometimes more than one defendant is responsible for a harm. A common example is two negligent acts at a gas station: One person negligently spills his can of gasoline while a second person is careless with a cigarette or matches near the pumps, igniting the spilled gas. The resulting explosion could not have occurred without both acts of negligence combining to cause the harm. What happens if one of those defendants is immune from civil liability (for example, if one defendant has governmental immunity or is an employer protected by worker's compensation immunity)? In such cases, the jury is often left wondering why the plaintiff sued only one of the responsible defendants and is never told that the plaintiff could not sue the other defendant because of some form of immunity.
The rules of evidence are complex and subject to interpretation and argument. Sometimes jurors don't get all of the information they need. As Spencer said in his original post: "Our system is not a perfect one, but as the old saying goes, it is way better than the next best one."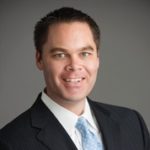 Brett Emison is currently a partner at Langdon & Emison, a firm dedicated to helping injured victims across the country from their primary office near Kansas City. Mainly focusing on catastrophic injury and death cases as well as complex mass tort and dangerous drug cases, Mr. Emison often deals with automotive defects, automobile crashes, railroad crossing accidents (train accidents), trucking accidents, dangerous and defective drugs, defective medical devices.