A convicted murderer in Utah was denied his final appeal and has chosen to face execution by firing squad rather than lethal injection.
As the Kansas City Star has reported:
Ronnie Lee Gardner used a gun to end a man's life in a botched courthouse escape attempt.

Now the condemned prisoner has chosen to die by gunfire, too.

He is scheduled to be executed Friday by a firing squad, an anachronistic tradition offered by the state of Utah as an alternative to lethal injection. It's been 14 years since a Utah death row inmate chose the firing squad option, and Gardner's decision has thrust him into the international spotlight.
Utah has now eliminated execution by firing squad as an alternative and only permits executions by lethal injection. However, Gardner's case is "grandfathered" because Gardner was convicted before the new law took effect.
According to the Star's report, the state of Missouri also offers a choice between execution methods: lethal injection or gas chamber. However, no Missouri inmate has been executing by gas since 1965 and Missouri no longer has a usable gas chamber.
Missouri Revised Statute 546.720.1 states:

The manner of inflicting the punishment of death shall be by the administration of lethal gas or by means of the administration of lethal injection. And for such purpose the director of the department of corrections is hereby authorized and directed to provide a suitable and efficient room or place, enclosed from public view, within the walls of the correctional facility of the department of corrections, and the necessary appliances for carrying into execution the death penalty by means of the administration of lethal gas or by means of the administration of lethal injection.
A spokesperson for the Missouri Department of Correction insists that the choice of procedure in Missouri lies with the Department of Corrections. However, death penalty experts disagree. As the Kansas City Star reported:
"The statute on executions doesn't specify who makes the choice between lethal injection and lethal gas," said Richard Dieter, executive director of the Death Penalty Information Center. "So, an inmate might assert a right to choose in a motion to the court."

Though a court might find that the statute's intention was to give discretion to the warden, based on other parts of the statute, it's possible a judge would rule otherwise, he said.

Deborah Denno, a professor at Fordham University Law School who has studied Missouri's statute, agreed that it is vague. "Given that the statute is unclear, they should either have a gas chamber or the legislature should change the law," Denno said.
Missouri's gas chamber was built between 1938 and 1965. Though it is now unusable, it still exists (or at least it did several years ago). I spent my first year out of law school in Jefferson City as a law clerk for Missouri Supreme Court Justice William Ray Price, Jr. One of the "perks" of my job was tour with other law clerks of the state penitentiary — including a sit in the old gas chamber. I can't imagine any inmate consciously choosing that method of execution.
Missouri death penalty experts seem to agree. Again, from the Star:
Even if a prisoner did have a choice, some experts say it's hard to imagine why they would opt for the vicious suffocation by poison gas over the quiet drift into death afforded by lethal injection.

"I don't really see that as a viable possibility," said veteran capital punishment litigator Sean O'Brien, an associate professor at the UMKC Law School.
What do you think? Should a convicted murder be allowed to choose his or her method of execution? Should less humane forms of execution, such as firing squad, the electric chair or the gas chamber be permitted at all? Should the victim's family also have a say?
Update: The Salt Lake City Tribune published an interview with 3 of the 5 members of Utah's last firing squad.
The article and the interviews contained within offer some enlightenment as to both the physical and emotional effect of being one of the individuals to actually carry out a death sentence. All members who spoke with the Tribune appeared to be at peace with their participation, but to varying degrees.
Salt Lake Tribune's story? If so, what did you think?
The more they practiced, the more they realized the execution was actually going to take place.

"My wife was worried over possible retaliation from people if they learned I was one of the shooters," said one officer, who also talked to his ecclesiastical leader. "I wrestled with the morality. I'm not a super-religious or spiritual person. I go to church every Sunday. I did wrestle with 'thou shall not kill.' But I still felt that it was part of my job."

Another of the trio was less troubled. He likened Taylor's execution to "returning a defective product to the manufacturer."

The third officer said he wasn't troubled in the slightest by his involvement and would do it again if asked.

***

"There was no gore, no real sign of blood," one of them recalled. "My wife recorded the news accounts at home and there was all this stuff about blood and the smell of death. I got quite upset about that."

When the drapes to the witness area closed and a Taylor's body was removed, the shooters were allowed to briefly examine the execution chamber. They then were driven back to the drop-off point and released.

"I got home at 3 a.m. and was back in the office by 8 a.m. the following morning," one said. "By 9 a.m. we were kicking in a door on a narcotics warrant."

Another said he slept fine that night and has had no negative feelings about his participation. He said he would volunteer again if the opportunity presented itself.

The third of the trio was more circumspect. He has had mixed feelings about his involvement, but has come to terms with them.

After it was over, they were offered counseling.

"I didn't need it," the third officer said. "On the one hand, I had a good feeling that we had successfully completed the task. But I also felt guilty about volunteering for it. I would have felt better if I had been directly ordered to be on it. Instead, I volunteered. I felt a responsibility to do what I was asking the others to do.

"I had issues about shooting a guy strapped in a seat, helpless. But the state had ordered us to do this and we had a job to do. I don't regret doing it, but I would never do it again."
Did you read the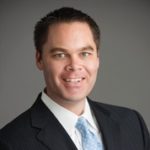 Brett Emison is currently a partner at Langdon & Emison, a firm dedicated to helping injured victims across the country from their primary office near Kansas City. Mainly focusing on catastrophic injury and death cases as well as complex mass tort and dangerous drug cases, Mr. Emison often deals with automotive defects, automobile crashes, railroad crossing accidents (train accidents), trucking accidents, dangerous and defective drugs, defective medical devices.