I wrote previously about Johnson & Johnson's "phantom" recall of its Motrin brand over-the-counter pain relief medication. Johnson & Johnson had found a defect in certain batches of the medication, but instead of issuing a formal recall, the drug giant hired undercover contractors to buyout whole store shelves of the medication in what has been termed a "phantom" recall.
In a second round of congressional hearings today, Johnson & Johnson's CEO, William Weldon, admitted his company had let down the public through numerous product problems and recent recalls, admitting, "We made a mistake."
Internal J&J emails called the "phantom" recall "a major win" in avoiding a formal recall and resultant bad publicity.
From CNN's coverage:
"I know that we let the public down. We did not maintain our high quality standards. Children do not have access to our important medicines. I accept full responsibility for the problem and I will take full accountability for fixing them," Weldon said in prepared remarks to the Committee on Oversight and Government Reform.
Johnson & Johnson products have been the subject of 11 recalls in just the past year, including:
Motrin IB
Children's Benadryl
Children's Tylenol
Children's Tylenol Meltaways
Tylenol Infants' Drops
Tylenol Extra Strength
Tylenol Day & Night
Tylenol PM
Tylenol Extra Strength Rapid Release
Tylenol Arthritis
Benadryl Allergy Ultratab
Acuvue TruEye contact lenses
Zyrtec Itchy Eye Drops
Also included in the list of Johnson & Johnson recalls is the DePuy artificial hip recall. Just weeks ago, Johnson & Johnson's DePuy Orthopaedics division recalled two of its hip replacement systems: the ASR XL Acetabular Head System and the ASR Hip Resurfacing System. These defective artificial hips have been linked to a number of additional surgeries, chronic pain, and potentially linked to cancer.
Unsurprisingly, these defects and substantial number of recalls is what happens when companies lose focus, take short cuts and put profits ahead of safety. Johnson & Johnson's admission that is has lost its way is a good first start. Too many companies fail to acknowledge the problems that lead to safety recalls.
Nevertheless, J&J needs to right these corporate wrongs. If they do, perhaps Johnson & Johnson can prove that it will properly place its focus first on its customers and their safety.
[More on Johnson & Johnson recalls]
(c) Copyright 2010 Brett A. Emison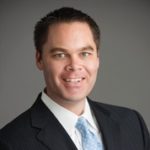 Brett Emison is currently a partner at Langdon & Emison, a firm dedicated to helping injured victims across the country from their primary office near Kansas City. Mainly focusing on catastrophic injury and death cases as well as complex mass tort and dangerous drug cases, Mr. Emison often deals with automotive defects, automobile crashes, railroad crossing accidents (train accidents), trucking accidents, dangerous and defective drugs, defective medical devices.