Reports indicate that Toyota has settled the product liability and wrongful death lawsuit that arose after a Lexus ES accelerated out of control near San Diego, killing off-duty California Highway Patrol officer, Mark Saylor and three members of his family. Saylor's family brought the suit against Toyota (which designs and manufactures Lexus vehicles) and Bob Baker Lexus, the dealership that loaned the vehicle to Saylor. The settlement releases Toyota only and Bob Baker Lexus remains a defendant in the case.
From the Los Angeles Times:
[T]he settlement has left out co-defendant Bob Baker Lexus, a move by [Toyota] that could set the stage for a potentially bloody fight with its own dealers over who is to blame for sudden acceleration incidents.

"Toyota has sought to protect only its own interests. They decided to cut out their own dealer," said Larry Willis, attorney for Bob Baker Lexus….
Investigators have suggested the crash may have been caused by an improperly installed floor mat. Indeed, Toyota recalled millions of vehicles for this potential safety defect. However, attorneys for Bob Baker Lexus, suggest the accident could have been caused by an inherent defect in Toyota's electronics.
Toyota is expected to file motions in Superior Court in Santa Ana informing the court of the settlement terms, but asking that the terms be kept confidential – meaning the public may never know the terms of the settlement. Attorneys for Bob Bake Lexus are expected to oppose the confidentiality provision.
The Saylor sudden acceleration crash occurred on August 28, 2009. Toyota had received complaints of sudden acceleration problems since 2002, but it wasn't until the Saylor crash that the national public took notice. Saylor's brother-in-law was able to call 911 from a cell phone before the horrific crash.
Three days after the Saylor crash, an internal Toyota email warned of consequences from US government regulators, saying "killing a police officer means the death penalty." Toyota would eventually halt production of its vehicles and recall more than 10 million vehicles worldwide.
More information on Toyota and the Saylor Settlement:
(c) Copyright 2010 Brett A. Emison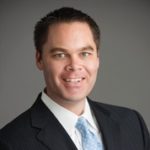 Brett Emison is currently a partner at Langdon & Emison, a firm dedicated to helping injured victims across the country from their primary office near Kansas City. Mainly focusing on catastrophic injury and death cases as well as complex mass tort and dangerous drug cases, Mr. Emison often deals with automotive defects, automobile crashes, railroad crossing accidents (train accidents), trucking accidents, dangerous and defective drugs, defective medical devices.