Today is Constitution Day. The United States Constitution was signed on September 17, 1787 at the Constitutional Convention in Philadelphia. At 4,400 words, our Constitution is the oldest and shorten written Constitution of any major government in the world. However, creating the Constitution was not easy. "Framing" the Constitution took more than 100 days and the "Great Compromise" (creating proportional representation in the House of Representatives and two representatives per state in the Senate) saved the Constitutional Convention. The lack of a Bill of Rights was also a primary sticking point. The Bill of Rights was finally sent to state legislatures for ratification by the First Congress on September 25, 1789.
Constitution links:
The US Constitution is the the most important document in the American society. It is this document that defines how our government works and, equally as important, limits government powers and defines personal liberty. Millions of Americans have fought to defend our Constitution and our liberties. Yet our freedoms remain under attack.
In my profession, I regularly encounter all branches of government, but the judiciary in particular. Our civil justice system remains under attack. People every day call for limiting access to the courts and infringing on the right to a jury trial set forth in the 7th Amendment.
Article III, Section 2: Trial by Jury, Original Jurisdiction, Jury Trials

7th Amendment: Trial by Jury in Civil Cases

In Suits at common law…, the right of trial by jury shall be preserved….
The right to a trial is a fundamental right granted by the 7th Amendment and designed to level the playing field between regular people (like you and me) and those in power (whether they be politicians, corporations or others).
We need to protect and preserve all of our liberties… including the right to fight for those liberties in our courts and to have our claims heard by a jury of peers who actually hear the evidence.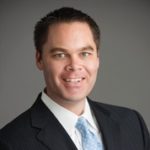 Brett Emison is currently a partner at Langdon & Emison, a firm dedicated to helping injured victims across the country from their primary office near Kansas City. Mainly focusing on catastrophic injury and death cases as well as complex mass tort and dangerous drug cases, Mr. Emison often deals with automotive defects, automobile crashes, railroad crossing accidents (train accidents), trucking accidents, dangerous and defective drugs, defective medical devices.