News outlets across the country have reported that the Security and Exchange Commission ("SEC") has charged Goldman Sachs with defrauding investors in a sale of securities tied to subprime mortgages.
The Wall Street Journal explains:
So here's how we understand it. The crux of the charges against Goldman Sachs relate to a financial instrument the firm developed through discussions with hedge fund Paulson & Co. (Paulson & Co. was not named as a defendant in the SEC charges.)

According to the complaint, Paulson paid Goldman Sachs approximately $15 million for structuring and marketing this security — called ABACUS 2007-AC1 — in early 2007. The security let Paulson & Co. make bets against the residential real estate market, which the hedge fund believed was going to tank.

***

In other words, Paulson had an incentive to pick securities that would have tanked, since he was then going to bet that the value of these securities would fall. While that may sound strange to people, in and of itself it isn't a problem. The problem, according to the SEC, comes in the form of Goldman not telling the guys that invested in ABACUS 2007-AC1 the role that Paulson had played in its construction.
From CNN/Money:
The SEC said it charged New York-based Goldman (GS, Fortune 500) and a vice president, Fabrice Tourre, for their failure to disclose conflicts in a 2007 sale of a so-called collateralized debt obligation. Investors in the CDO ultimately lost $1 billion, the SEC said.

The SEC's civil fraud complaint alleges that Goldman allowed hedge fund Paulson & Co. — run by John Paulson, who made billions of dollars betting on the subprime collapse — to help select securities in the CDO.

Goldman didn't tell investors that Paulson was shorting the CDO, or betting its value would fall. When the CDO's value plunged within months of its issuance, Paulson walked off with $1 billion, the SEC said.

"The product was new and complex but the deception and conflicts are old and simple," said Robert Khuzami, director of the Division of Enforcement for the SEC.

***

"This litigation exposes the cynical, savage culture of Wall Street that allows a dealer to commit fraud on one customer to benefit another," Chris Whalen, a bank analyst at Institutional Risk Analytics, said in a note to clients Friday.
You can learn more about consumer and safety-related issues at our blog and become a fan of Langdon & Emison on Facebook.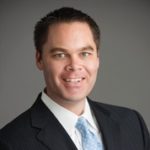 Brett Emison is currently a partner at Langdon & Emison, a firm dedicated to helping injured victims across the country from their primary office near Kansas City. Mainly focusing on catastrophic injury and death cases as well as complex mass tort and dangerous drug cases, Mr. Emison often deals with automotive defects, automobile crashes, railroad crossing accidents (train accidents), trucking accidents, dangerous and defective drugs, defective medical devices.