According to media outlets across the country, including ABC News, CBS News, ComputerWorld, and the News Blaze, the public is irate that a prominent high school near Philadelphia gave away laptops to all 1,800 students and then used those laptops to spy on the children. Parents have called this "peeping Tom" software. Now, computer experts warn that "Big Brother" is not just spying on school children and it could happen to you.
According to the News Blaze:
The couple from Pennsylvania, Michael and Holly Robbins, are suing the district on behalf of their child and all the children in the district who were given the laptops. They have accused the school district of invading their privacy and are guilty of "wiretapping" by putting children under covert surveillance.

It is claimed in the lawsuit that "the laptops were routinely used by students and family members at home, it is believed that many of the images captured and intercepted may consist of images of minors and their parents or friends in compromising or embarrassing positions, including in various stages of dress or undress".
ABC News also reported on this story:
According to the News Blaze report, most of are being spied on and never even realize it:
Unfortunately, this "spyware" can be added onto almost any computer, enabling the person who installed it to read your most private information, steal your passwords and, as we have seen, even watch you on the webcam!

***

Governmental control does not have to take the form of secret police or restrictive laws (although that may well come in the future), because we have been exposing our private lives on the internet for some years now.

Social networking sites reveal a great deal about the things we get up to, which is probably why the FSB (former KGB) are believed to be behind the funding of such a site in Russia.

Even Google can read the content of your emails on Google Mail. Whilst this is done to deliver "related" adverts to your mail box, it could be used for much more sinister purposes, if they so choose.

The people capable of placing "Spyware" on your computer are very good at what they do, and it is very difficult for the average person to know if they are a victim or not. Even some of the programs designed to detect "Spyware" are not always able to discover its presence.

Extreme caution should be taken with your computer: Who uses it, who repairs it, and what sites you visit. It also stands to reason that people do not give away laptops unless there is a catch, because nothing in this life is free!
It seems like the school district overstepped its bounds here and the experts at Computer World seem to agree. Mark Gibbs of Computer World says the school's spying on students "defies belief".
First, you have to wonder how the district's administrators came to conceive of this program. This district is not in some hick, back water where no one would understand the issue; the two high schools in the district are in wealthy neighborhoods with the kind of families that, should they feel so moved, have the knowledge and resources to take people to court for things like violation of privacy. So even the most naïve administrative wonk should have thought twice about this program but, no, obviously that didn't happen.

Next, you have to marvel at the people who were tasked with making this program work. Someone in authority had to have said to someone in IT, "We want to spy on students through their new laptops … how are we going to do this?"

At this point, wouldn't you have thought the IT person might have said, "Guys, do you understand what you're asking? Do you understand that it is illegal?" That's what you'd think but, again, obviously that didn't happen.

***

In the annals of dumb organizational moves, this has to rank up there with Apple last year approving the iPhone application "Baby Shaker" for the App Store while turning down scores of other apps for undisclosed reasons. Or how about one of my favorites, All Nippon Airways' "poo before you go" program, an effort to get passengers to relieve themselves prior to departure to lighten the load and save fuel.

These were ill-conceived, badly handled, and the organizations should have known better, and Lower Merion School District is right up there with them.
There are several options the school district had at its disposal:
(1) No laptops to students
(2) Laptops without a theft tracking security feature
(3) Laptops with a different theft tracking security feature that did not so flagrantly violate privacy
(4) Laptops with the webcam feature with notice to the students and parents
(5) Laptops with the webcam feature without notice (as was done)
Which option(s) do you think the school should have chosen? Please comment below.
You can learn more about safety-related issues at our safety blog and become a fan of Langdon & Emison on Facebook.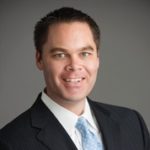 Brett Emison is currently a partner at Langdon & Emison, a firm dedicated to helping injured victims across the country from their primary office near Kansas City. Mainly focusing on catastrophic injury and death cases as well as complex mass tort and dangerous drug cases, Mr. Emison often deals with automotive defects, automobile crashes, railroad crossing accidents (train accidents), trucking accidents, dangerous and defective drugs, defective medical devices.