October is National Breast Cancer Awareness Month. Breast cancer is the 2nd most common cancer affecting women and most families have been touched in some way by this disease.
Breast cancer occurs when cells divide without control or order within the tissues of the breasts. Cancer cells can also break away from the original tumor and enter the bloodstream or lymphatic system, which is how breast cancer may spread to other areas of the body.
According to the American Cancer Society, there were nearly 200,000 new cases of breast cancer in 2009. Early detection remains the most critical life saver with respect to breast cancer. Women should begin monthly self-exams starting at age 20. Women age 40 and above should receive an annual mammogram (and women at high risk for breast cancer should begin mammography screenings at age 30).
Risk factors for breast cancer include:
Age: The risk of breast cancer increases as women age. Nearly 80% of breast cancer is diagnosed in women aged 50 years and older.
Personal History: Women who have had breast cancer in one breast are at an increased risk of developing cancer in the other breast.
Family History: A woman has a higher risk of breast cancer if her mother, sister or daughter had breast cancer, especially if they developed breast cancer younger than age 40.
Genetic Factors: Women with certain genetic mutations, including changes to the BRCA1 and BRCA2 genes, are at a higher risk of breast cancer.
Childbearing and Menstrual History: The older a woman is when she has her first child, the greater her risk of breast cancer. Women who first menstruate at an early age, who go through menopause late or who have never had children are also at an increased risk for breast cancer.
http://www.youtube.com/watch?v=wSlWU1CZF9M
If you would like to support the fight against breast cancer, you can do so through the following organizations:
(c) Copyright 2010 Brett A. Emison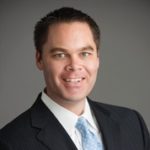 Brett Emison is currently a partner at Langdon & Emison, a firm dedicated to helping injured victims across the country from their primary office near Kansas City. Mainly focusing on catastrophic injury and death cases as well as complex mass tort and dangerous drug cases, Mr. Emison often deals with automotive defects, automobile crashes, railroad crossing accidents (train accidents), trucking accidents, dangerous and defective drugs, defective medical devices.